Emotional Response to issue second LP from Musiccargo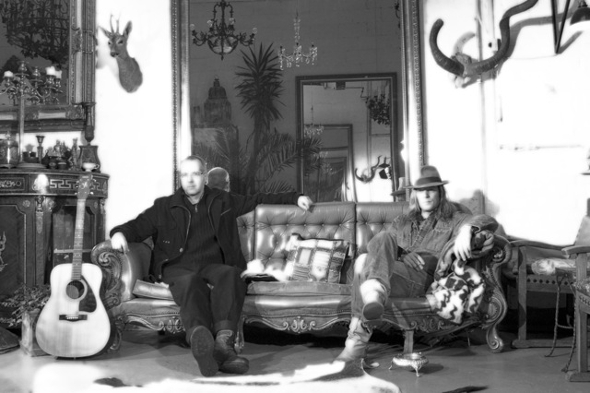 The Düsseldorf duo have been coaxed into making new music with Harmonie due late next month.
Founded by the label happy Stuart Leath last year, Emotional Response has been less prolific than its sister label Emotional Rescue but no less impressive; along with the odd 12" release, Emotional Response has issued a series of stellar long players from Secret Circuit, Jason Lietkiewicz's Alan Hurst alias and most recently Luke 'Torn Hawk' Wyatt. A slight shift in focus is demonstrated on the label's next release as they look to  Düsseldorf, Germany and Musiccargo, a duo who were apparently one of the acts that inspired the foundation of Emotional Response.
Probably most widely known for the early appearance on James Holden's DJ Kicks mix of their remix of "Disco" by Grackle, the Musiccargo pairing of Gerhard Michel and Gordon Pohl can be seen as modern day exponents of the Krautrock sound pioneered by  Düsseldorf acts like Can, Cluster and Neu. First surfacing in 2005, Musiccargo's paucity of output has helped establish a cultish following and the forthcoming Harmonie arrives some four years after Musiccargo released their highly sought after debut long player Hand InHand. The six track set apparently sees Michel and Pohl adapt the sound of their aforementioned forebearers in a modern fashion that they are styling as "Adult Kraut".
Emotional Response will release Harmonie by Musiccargo on September 30
Tracklisting:
A1. Domino
A2. La Era
A3. Das Buch
B1. Tip Top
B2. Sol Lucet Omnibus
B3. Adieu And Adios