DJ Rashad readies Double Cup LP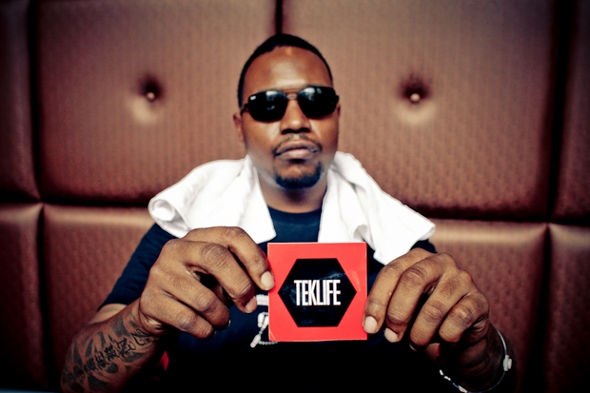 The footwork mainstay will release his next album on UK institution Hyperdub.
Named after the potentially heart attack-inducing recreational cocktail of codeine and Sprite, Double Cup supposedly sees the Chicago-based producer engaging in a combination of traditional footwork styles and more recent iterations of the genre. It's an album that builds upon the two EPs the producer has released already on Hyperdub this year, showing how the sound of he and his fellow Teklife collaborators has advanced in recent times.
Although Double Cup is DJ Rashad's first LP for Hyperdub, it's far from his only full-length – he's released a fair few over labels such as his own Teklife and Juke Trax. Like last year's Teklife Vol 1: Welcome To The Chi, the album is packed with collaborations, with DJ Spinn, DJ Earl and Bristol's Addison Groove among the notable producers involved.
Hyperdub will release Double Cup on CD, 2LP and digital formats on October 22.
Tracklist:
1. Rashad feat. Spinn & Taso – Feelin
2. Spinn & Rashad – Show U How
3. Rashad feat. Spinn & Taso – Pass That Shit
4. Rashad feat. Spinn & Taso – She A Go
5. Rashad feat. Spinn & Taso – Only One
6. Rashad & DJ Phil – Everyday Of My Life
7. Rashad – I Don't Give A Fuck
8. Rashad feat. Spinn – Double Cup
9. Rashad feat. Spinn – Drank, Kush, Barz
10. Rashad – Reggie
11. Rashad & Addison Groove – Acid Bit
12. Rashad & Manny – Leavin
13. Rashad feat. Spinn – Let U No
14. Rashad feat. Earl – I'm Too Hi