Pioneer DJ unveil new S-DJ X monitor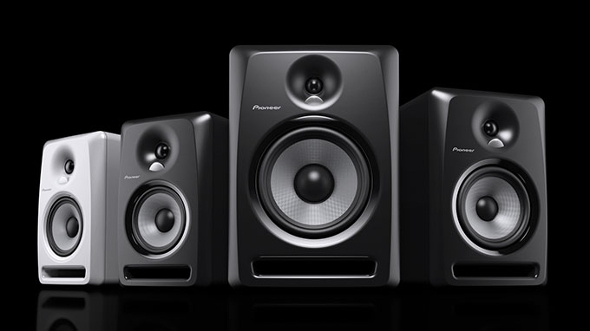 Pioneer DJ are ready to launch their range of bedroom and studio-friendly S-DJ X monitors.
The S-DJ X series from Pioneer's DJ and studio branch looks to be the Japanese company's answer to KRK Systems' successful range of Rokit monitors. The S-DJ X series spans three sizes, with the 6″ and 8″ variations available in a classic black, while the 5″ version also comes in a cool white colour. Like KRK's Rokit series, the S-DJ X have been designed with the DJ, bedroom and small studio and party set up in mind.
Perhaps the most convenient feature of the S-DJ X is Auto ON, an automatic standby system which knows to turn the monitors off when they are not in use. Each monitor has been crafted from a class of heat-resistant fibres called aramid (used in aerospace and military applications for ballistic rated body armor) and are mounted onto thick baffles to help diminish unwanted resonance, while the 1″ soft dome tweeters using DECO convex diffusers from TAD deliver what Pioneer call a "wide sweet spot."
The S-DJ X series also features a range of balanced XLR and TRS and unbalanced RCA inputs, meaning that anything from a mobile phone to a 24-track mixing desk can be run through the monitors. The speakers also allow users to adjust the treble levels (-2 dB/-1 dB/0 dB/+1 dB) to suit their room tuning needs or given environment. See how the monitors look and perform in Pioneer's accompanying video below.
The S-DJ X series will be available from the end of September, priced at £129, £169 and £199 per speaker.