Stream a sizeable chunk of Andreas Tilliander's upcoming Börft release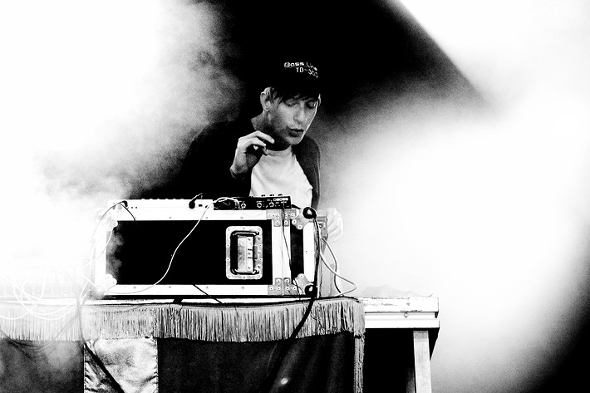 Acquaint yourself with the Swede's Mini LP for Frak's label ahead of its release later this year.
This year has the seen the names Andreas Tilliander and Frak drawn ever closer across a succession of releases, culminating in the pair featuring on the debut release from SKUM, the newly announced collaborative series of vinyl only releases from Skudge and Kontra Musik. Thanks to Tilliander himself, you can sample how his previously announced Mini LP for Frak's Börft label is shaping up with a seven minute chunk of audio from the six track release.
Mixing up insouciant early 90s electro in the vein of Mantronix with outright analogue acid madness, it feels like a less serious accompaniment to Tilliander's album length excursion as TM404 that was released earlier this year – quite fitting for a Börft release.