Livity Sound announce debut album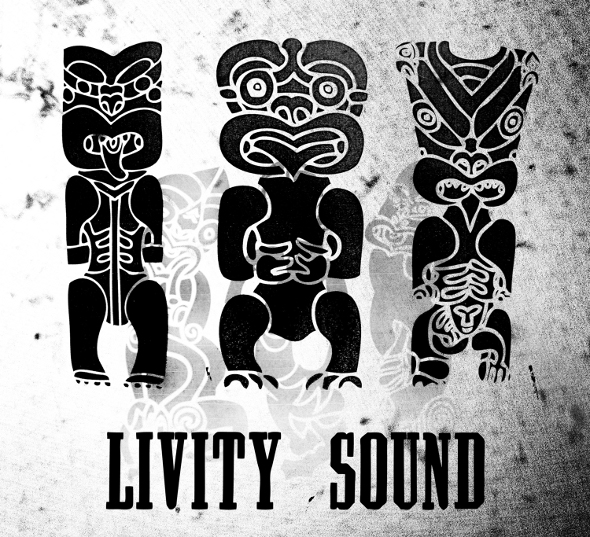 The Bristol trio's singles so far will be collected on digital and CD formats together with four new tracks.
Comprised of Tom Ford (Peverelist), Joe Cowton (Kowton) and Craig Stennett (Asusu), the Livity Sound trio have been responsible for some of the most exciting dance music to come out of Bristol in recent times, combining elements of techno, garage, dubstep and grime across a number of collaborative and solo productions that all share a common gritty sonic aesthetic. The first single on the trio's eponymous imprint contained two versions of the Peverelist and Kowton collaboration "Beneath Radar", tracks which married Ford's more rolling take on dubstep and Cowton's bass-heavy house and techno and were, as the uncommonly well written press release explains, an attempt to pull away from the big-room mainstream dubstep that was proliferating in the city during 2009 and 2010 and create "a raw and exploratory strain of UK techno, rooted in dub methods and sound system culture".
Pressed on limited hand-stamped vinyl with a distinctive Aztec motif courtesy of Tape Echo's Alex Digard, the Livity Sound concept crystallised following the second release, which saw two solo tracks from Stennett; realising they had common ground the trio decided to expand Livity Sound into a live show involving all three. Since then the number of 12-inch releases has swelled to six, and the label have elected to collate each track so far released together with four new tracks on an upcoming CD and digital release, with the unreleased material also seeing release over two 12-inches.
Entitled simply Livity Sound, the new tracks spread across the two CDs release are all collaboartive tracks; Pev & Kowton team up again on "End Point" and "Vapours", which supposedly "imbue Kowton's drum machine crunch with hallucinogenic synth shimmer", while Pev & Asusu combine for "Remnants" and "Surge", the latter of which contains a "distorted siren whine" which makes it "the most caustic Livity Sound release to date". Interestingly, the album also features the Pev & Kowton collaborations "Raw Code" and "Junked" – released through Hessle Audio earlier this year.
Livity Sound will release Livity Sound on 2CD and digital formats on October 21.
Tracklist:
CD1
1. Pev & Kowton – Beneath Radar (Kowton version)
2. Pev & Kowton – Raw Code
3. Kowton – More Games
4. Pev – Aztec Chant
5. Pev & Asusu – Remnants
6. Asusu – Sister
7. Pev – Erosions
8. Asusu – Rendering
9. Pev – Livity
CD2
1. Pev & Asusu – Surge
2. Kowton – Jam01
3. Pev & Kowton – Vapours
4. Asusu – Velez
5. Pev & Kowton – Junked
6. Pev – Saltwater
7. Pev & Kowton – End Point
8. Asusu – Too Much Time Has Passed
9. Pev & Kowton – Beneath Radar (Pev version)