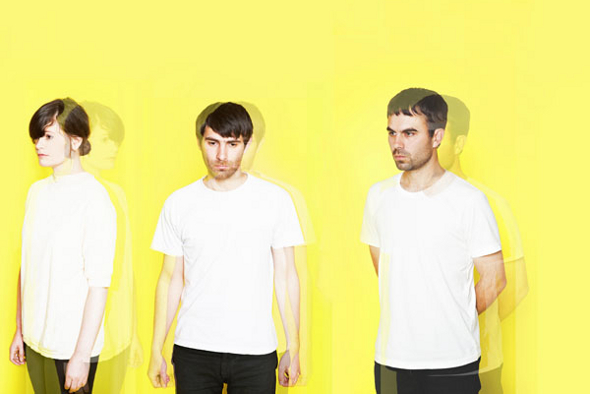 Stream the opening track from Factory Floor's upcoming and eagerly awaited debut set. 
The North London trio's debut LP has been such a long time coming that it feels somewhat strange that the self titled album will be out in little more than a month. The slightly shorter edit of opening track "Turn It Up" that was released into the online ether as a slice of content for all to devour on this evening offers those not fortunate enough to work in 'long lead' print media the first chance to bask in some previously unheard music from the ten track set.
Markedly more minimalist in tone than the immense, droning anthems such as "Lying" and "R E A L L O V E" upon which they've become a favourite for many, "Turn It Up" is still resolutely Factory Floor yet repeat listens reveal it to be the track where you realise how much sense it makes the band have signed to DFA, sharing trace elements of sonic DNA with the latterday efforts of label mate The Juan Maclean.