Third wave of Unsound additions announced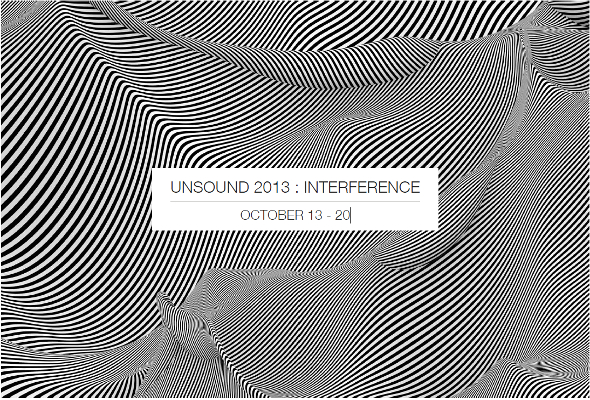 A special performance from Underground Resistance and label showcases from Hippos In Tanks and UNO reflect the US-centric nature of the latest names to be unveiled by the festival organisers.
This year's edition already boasts an diverse selection of artists and especially commissioned projects to match the over-arching theme of "Interference" that runs through Unsound 2013. The Eutectic collaboration between Modern Love stalwarts Andy Stott and Demdike Stare, The Mullholland Drive Clinic hardware focused live show from Juju & Jordash, Jonah Sharp and Move D and Karl O'Connor's Necklace of Bites performance are chief amongst them and it's little surprise that advance weekly and weekend tickets have already sold out.
The third wave of line-up additions is headed by Underground Resistance, the Detroit collective that need no introduction; their Polish debut at Unsound is being billed as Interstellar Fugitives and apparently will see them perform a specially tailored show that feeds directly into the festival's theme of Interference. They are joined by a number of artists and labels linked to New York City, further strengthening the festival's connection with the Five Boroughs ahead of a mooted return there for a 2014 edition of Unsound New York.
Joining the already announced White Material in holding label showcases are Hippos In Tanks and UNO. James Ferraro and Dean Blunt are the names announced thus far for Hippos In Tanks with the former using the appearance to launch his LP NYC, Hell 3:00AM and the latter performing tracks from his celebrated solo album The Redeemer with the help of a string quartet. Blunt's show will be one of the few events to take place outside of the festival's night time programme, as he descends on the Teatr Stary theatre for a Friday afternoon performance.
The wonderfully deranged brand of electronics pioneered by UNO will be represented by transgender rapper Mykki Blanco, recent Kanye West LP contributor Arca, and Gobby, who has previously appeared at Unsound New York as a hyperactive drummer in the Hype Williams live show. Further NYC additions come in the shape of Proibito boss Anthony Naples and Ghe20 Goth1k promoter Venus X, whilst L.I.E.S. will also be represented by Chicago correspondent Svengalishost.
In more avant-garde territory, Unsound's St Katherine's Church venue will be graced by a collaborative performance between celebrated minimalist composers Rhys Chatham and Charlemagne Palestine – the first time the pair have shared the stage in 30 years – whilst Julianna Barwick will also perform at the venue, showcasing her upcoming LP Nepthene with the help of a Polish girls choir. Mika Vainio, Wolf Eyes' Nate Young and an opening performance from Polish artist Anna Zaradny add a further experimental tone to the festival that takes places on October 13-20.
Despite advance weekly and weekend passes selling out in advance, the festival organisers are apparently releasing a limited number of further passes to tie in with this morning's announcements – head to the Unsound website for further details.