Steven Tang – Disconnect to Connect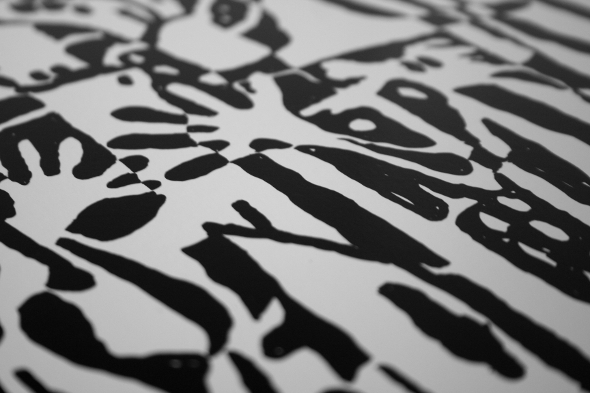 It's been a slow and steady rise for Steven Tang. His first releases on his own Emphasis imprint stretch back to 1998, with both his Misguided and Obsolete Music Technology pseudonyms equally contributing to a cult status amongst deeper heads within the house and techno fraternity. His sound is a mature, elegant one that comes steeped in Chicago and Detroit touchstones, less concerned with wild surprises and more with the power of electronic music as a spiritual force.
As such, it makes sense that he makes his album debut on Smallville, a label founded on similar principles and with a thoroughly compatible sound. Tang has certainly played the long game in his career, starting out on his own by self-releasing and taking his time in preparing for a long-player, but he professes to have been waiting for the opportunity to make the leap from singles for a long time, with Smallville a dream destination for such a project.
Tang's sound being as it is rooted in classic house and techno, the majority of Disconnect To Connect moves like a selection of club cuts rather than a meandering mixture of ambient and experimental fare as many producers opt for. However, there are notable exceptions present, not least the opening track "Interstice". Coming to life on a bed of soothing tones, when a beat does drift into earshot, it's a fractured kick pattern with accompanying scattershot hats in a decidedly downtempo refrain that taps into that much loved era of 'Artificial Intelligence' techno. Likewise "It's Perceived As Sound" and "Brink Of Dawn" both share in the joy of ambience, from the former's curious, jazz-baiting snare adrift at sea to the latter's quintessential album-closing finality, but by and large the focus is on beat driven business. It comes in a variety of shades, encompassing the limber snap of "Some Solace", the stripped down acid freakery of "Heat Burst", the haunting chimes of "Potential Light", or the finely swung optimism of the title track.
What bonds Tang's music together is his approach to melody, largely opting for pads and strings in similar melancholic keys that give his tracks that serene quality. It's also worth noting that he has a way of mixing down his drums that allows them to flutter delicately, never rasping too hard through over-compression as so many are wont to do in these times. It's these aspects which lend themselves to the overall feeling of refinement when listening to Steven Tang, and on this album he has provided the perfect encapsulation of that idea.
In truth, as a whole album listening experience, Disconnect To Connect perhaps falls short as it feels more like a selection of dancefloor workouts with a few additional downtempo tracks included for good measure. That is no disservice to the music itself though, as every tracks shimmers with its own accomplishment. While Tang might not have crafted the ultimate album journey, what he has done is create the perfect testament to everything his music stands for, and has done over a lengthy career.
Oli Warwick
Tracklisting:
1. Interstice
2. Disconnect To Connect
3. Some Solace
4. Eternal
5. Heat Burst
6. It's Perceived As Sound
7. Sunspot
8. Potential Light
9. Brink Of Dawn