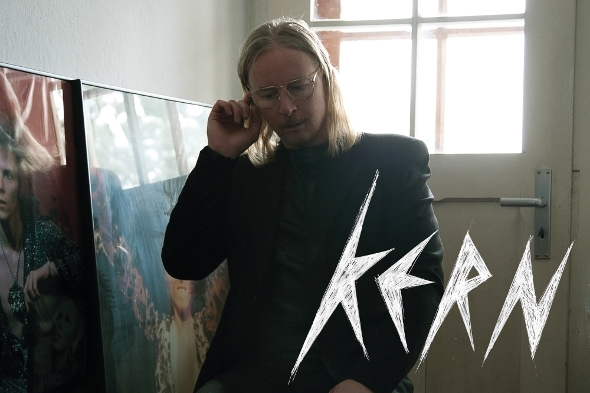 Kern 2 is the ultimate crate digging exercise. Tasked by Tresor to come up with a mix that united old and new house and techno, DJ Hell retreated to his bunker – in reality, a basement full of tens of thousands of records – and began his search. There are references to modern-day grooves on the mix, the most notable of these being Jonas Kopp's tracky "X" and the huge droning bass-driven "DRGN" by fellow Bavarian Recondite.
However, in the main, Kern 2 is about Hell's ability to dig up and seamlessly bring together long-forgotten records in a previously unexplored manner. It explains why he starts the mix with the jazzy pipes and chanting vocals of the early 90s track "Movements 1-4" from Odori blended into "Quad 1" by Joey Beltram's Code 6 project, an utterly gloomy house track from Nu Groove's vaults and one of the "Energy Flash" creator's finest moments.
Straight afterwards, there's another example of Hell's talent at bringing together seemingly incompatible grooves as the tough, chugging house of Peace Division's "Club Therapy" gives way to Kenny Larkin's futuristic synth-led "War of the Worlds" as Dark Comedy. Hell has form in the area of bringing together contemporary European trends and older Chicago and Detroit music, as his contribution to the X-Mix series demonstrated.
However, Kern 2 is something different; there are contributions from well-known Chicago and Detroit artists but for every household name like Inner City (who feature with the timeless "Ahnongay") or Steve Poindexter – the artist du jour for techno artists getting re-acquainted with their past – Hell has also gone to the trouble of unearthing obscurities like No Smoke's "Koro Koro", an Afro house track from the late '80s, which follows the hypnotic "Sleep Cycles" from Robert Hood, and taking risks with his programming, as the segue from Literon's woofing, growling bass-heavy "Machine" into the bleepy techno of Mike Dunn's "Love Injection (Wild Child)" under his QX1 alias demonstrates. Find a more diverse, adventurous and entertaining mix this year and we'll eat one of Hell's shoulder pads.
Richard Brophy
Tracklisting:
1. Odori – Movements 1-4
2. Code 6 – Quad 1
3. Dan Diamond – Club Therapy (Peace Division Unreleased Mix)
4. Dark Comedy – War Of The Worlds (Epic Mix)
5. DJ Yoav B. -Energize
6. The Horrorist – Wet & Shiny (DJ Hell's 2013 Rework)
7. Literon – Machine 1
8. QX1 feat. Emanuel Pipen – Love Injection (Wild Child)
9. Robert Hood – Sleep Cycles
10. No Smoke – Koro Koro
11. Sub-Culture – Dreams (Tribal Life Mix)
12. Inner City – Ahnongay
13. Halogen – Bliss (DJ Hell's 2013 Rework)
14. Major Problems – Overdose
15. Recondite – DRGN
16. Jonas Kopp – X
17. Shivers – Fornax
18. DJ Spookie – Home Jam
19. Steve Poindexter – Whiplash
20. N.Y. Connection – N.Y.C (The Dub)
21. DBX – Blip (Chicago Style '92 Unreleased)
22. Lisa Cadena – Untitled A1
23. Sebastien San – Arp Madness
24. Recondite – EC 10
25. Capracara – Flashback '86 (DJ Hell's 2013 Rework)