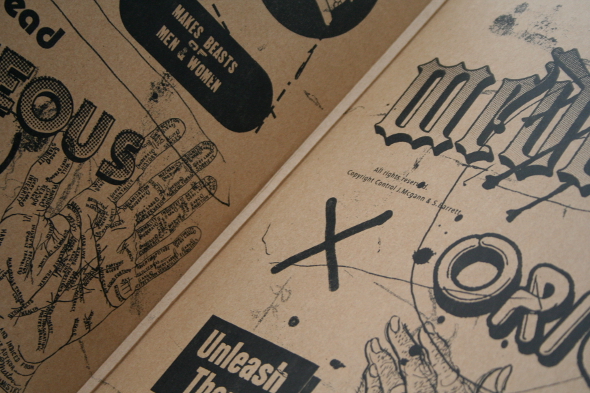 Another hot week was accompanied by a suitably scorching selection of records to help take our minds off the constantly rising mercury levels.
Paul Woolford may be scaling the Beatport charts with his "Untitled" track on Hotflush right now, but it's the pirate radio jungle-influenced Special Request alias that has a much closer spot in our collective hearts at Juno HQ. Although the four previous releases have come on self-released white labels, the new Hardcore EP arrives courtesy of Houndstooth; "Wall To Wall" sees something more techno-driven alongside the tear out jungle of "Broken Dreams", with perfectly chosen remixers in the form of Lee Gamble and Anthony Naples.
This week saw a similarly fine crop of records at the intersections of bass; footwork figurehead DJ Rashad made his second appearance on the Hyperdub with the provocatively titled I Don't Give A Fuck, which delivered some expectedly furious rhythms venturing into ever more streamlined territory. Putting their own stamp on soundsystem culture were Kahn & Neek who returned with their steppas-influenced Gorgon Sound project, with four tracks across two 12″s in the above beautifully designed gatefold sleeve, while Spirit In The Underworld – the second essential Itinerant Dub release – transformed dub riddims into skeletal structures. Perhaps the most unexpected foray into this terrain came on the latest EP from Mordant Music, who pulled a Demdike Stare with Nothing In Here Of Any Value; although the live recording of Baron Mordant and Ekoplekz's eMMplekz project is excellent, it's all about the junglist A-side that recontextualises the genre amidst noise and experimental textures in the manner of Demdike Stare's essential Testpressing releases.
In the realms of house we were blessed with another bundle of unmissable titles; top of the list was the appearance of the Maine-based analogue fetishist Disco Nihilist on Don't Be Afraid's new Special Editions imprint. A vehicle for "classic dancefloor cuts from the most sought-after producers on the underground house circuit", Disco Nihilist is the ideal producer to launch the series, with Journey to the End of the Night providing some of his most melodically accessible work to date. In a similar vein was the all-hardware trio of Juju & Jordash and Move D, whose Magic Mountain High project released a live album on Workshop this week, providing a recording of their Freerotation set from last year, while Studio Barnhus provided the Studio Barnhus No 1 EP, six tracks from veteran Swedish producer Lukas Nystrand Von Unge, whose leftfield house filled with skewed pop melodies and modular gurgles deserve a much wider following. However, perhaps the most intriguing 12″ came from We Play House, who provided the first of four planned '80s Belgian New Beat themed EPs under the Our Beat Is Still New banner, featuring modern takes on the genre from the likes of Juju & Jordash, JD Twitch and Metrobox.
This week saw a (somewhat tenuous) intergalactic theme emerging across some releases; most notable was the Interplanetary Prophets team-up of Ital and Hieroglyphic Being, who built on their Unsound appearance last year with the Zero Hour EP, containing three tracks of completely alien techno for Planet Mu. Unknown To The Unknown also presented Lords Of Midnite's Drown In Your Love; supposedly the audio documents of a lost alien sect, the record is in fact a prolific producer working under one of their many aliases – for fans of analogue, rave-influenced breakbeat techno it's a must check. Although not explicitly interstellar, the welcome vinyl version of 1991's Astro:Dynamics eponymous debut, and Intervisions, the latest transmission from the NeoTantrik project of Sean Canty and Andy Votel are likely to induce out of body experiences due to their meditative tones.
Fans of leftfield techno were also spoiled with the return of Terrence Dixon under the Population One moniker on his new Reduction label. Living up to the EP's name The Rewriting of an Expression Into a Simpler Form, the three tracks see Dixon at his most minimalistic, with the hypnotic A-side offering some especially brooding techno. L.I.E.S. also delivered Mimesiak, the debut release from New York producer Gunnar Haslam. Getting the rare L.I.E.S. double LP treatment, the ten tracks showcase his interest in subdued analogue techno with bubbling monochromatic textures, and mark him out as another interesting addition to the growing roster. With a much cleaner, but no less thumping sound was the fifth Diamond Version EP on Mute from the pairing of Raster-Noton bosses Alva Noto and Byetone. There was also room for some more traditional techno too, with Nick Hoppner making an overdue return to Ostgut Ton with Red Hook Soil, and Sawf providing some expectedly heavy productions on the Menete EP for Perc Trax.