Henning Baer / Milton Bradley – K209/3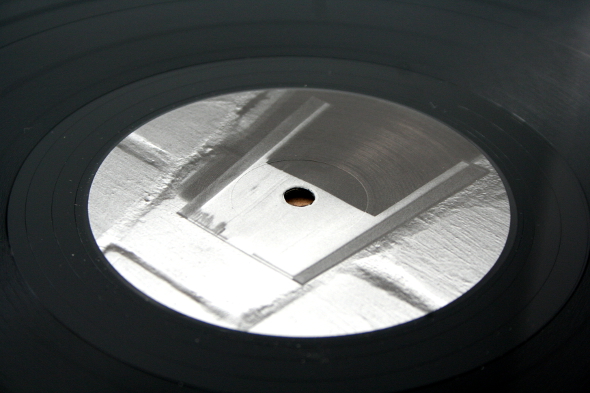 K209 is a real place. A bunkered down studio located somewhere in East Berlin. It's also the concrete hideout of Henning Baer and Milton Bradley's K209 facility; a label and production hub that the duo launched back in 2011. Following a silent 2012, the project resurfaces with a third release in three years, the succinctly titled K209-3, which sees a strengthened Baer and a refined Bradley each deliver two typically dark hunks of looming German techno. Milton Bradley is already a well established producer with his Do Not Resist The Beat label, new acid techno series Alien Rain and releases on Prologue, so it's been Henning Baer that's drawn a specific acknowledgement from K209.
Since Baer's 2011 Fierce Hundred EP, the Frankfurt-born Berliner has issued a quick-fire slew of tracks and EPs for a range of labels including Argentine imprint Krill Music, Adam X's Sonic Groove and the stereotypically German sounding Basswalker series, while also turning in remixes for the M_REC LTD, Fanon Flowers' Mechanism Industries and another as K209 for the heavy hitting Chicago label Prosthetic Pressings. Henning Baer has since become a name synonymous within the Berlin techno scene, and along with the blue bearded beats of Rødhåd, Baer brings heavy weight to a burgeoning vanguard of DJ-producers following in the footsteps of German techno's biggest authorities; Dettmann and Klock.
Baer lines the A Side of K209-3 with "The Promise" and "Lucent Face" and both tracks are lighter in comparison to his previous output on K209. Harsher tones of the former come as one shot claps that sound like a neck-breaking crack of an oversized mouse trap, while circuitous and lightly distorted industrial fizzes give "The Promise" a static and hot wired edge. Warped steel drums add a Jamaican lucidity to the trippy and piston-pumping loop of "Lucent Face", in a production that Baer's decidedly made groovier without disbanding his rigid industrial origins.
Milton Bradley's "Psychotropic" shares a deeper and minimal parallel to the aforementioned "Lucent Face", only its tonal elements muster inside of the mix as opposed to being fierce and up-front. Bradley surrenders what would be a gurgling low end pulse with lightweight, scuttling and tweeting claves, that when paired with ghostly reverb give the track an unsettling air of sci-fi ambience. "Emotional State Of Shock" then sees Bradley descend into a similar realm of otherworldly and endless techno – perfected by the likes of fellow Prologue cohorts Claudio PRC and Giorgio Gigli – and it's a time-bending synth, forever evolving, that provokes a freefalling sense of inertia common to much of Prologue, Bradley and now K209's music.
James Manning
Tracklisting:
A1. Henning Baer – The Promise
A2. Henning Baer – Lucent Face
B1. Milton Bradley – Psychotropic
B2. Milton Bradley – Emotional State OfShock