Marcel Dettmann and Lucy join Bleep's Green Series
The Berghain resident and Stroboscopic Artefacts boss are the next to contribute to Bleep's techno series.
Launched last year, the Green Series is an ongoing collaboration between online music store Bleep, design agency GiveUpArt and photographer Shaun Bloodworth, combining some of techno's biggest names with bespoke sleeve design and photography. Karenn, The Analogue Cops, Objekt, Cosmin TRG, Redshape and Steffi have featured on the three 12″s so far, and the next will see two equally lauded names take the mantle as Ostgut Ton producer and Berghain resident Marcel Dettmann and Stroboscopic Artefacts boss Lucy contribute to the fourth release.
The two tracks look to be just as straight up as those that preceded them; Dettmann submits "Ride", described by the label as "a bounce heavy lesson in flawless techno", while Lucy's contribution is entitled "Slaves' March", supposedly providing "7+ minutes of pummelling rhythms and ever-building layers of tension and noise." Both can be listened to in the Soundcloud stream below and are available for pre-order now.
Bleep will release BLPGRN04 on limited 12″ and digital formats on August 5.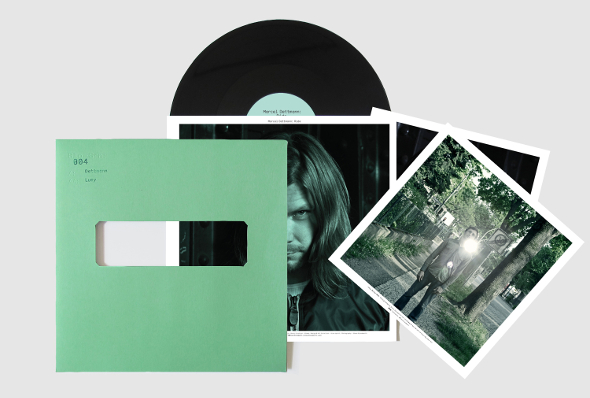 Tracklisting:
A. Marcel Dettmann – Ride
B. Lucy – Slaves' March