The Asphodells get the remix treatment
Andrew Weatherall and Timothy J Fairplay's LP is the subject of a forthcoming remix album. 
The increasingly bearded Weatherall and his trusty studio hand Fairplay initially unveiled the Asphodells project last year, with the highly regarded DJ and producer including several of their productions in his chug-heavy triple CD contribution to the Ministry Of Sound Masterpiece mix series. The Asphodells then went on to release the superbly titled debut album Ruled By Passion, Destroyed By Lust, which lived up to its billing of reflecting the "purer electronics of the Kraftwerk-inflected Two Lone Swordsmen but without the sparse introspection that characterised those times", as well as highlighting the obvious studio chemistry between Weatherall and Fairplay.
A subsequent remix project for Ruled By Passion, Destroyed By Lust has been hinted at for some time, and will now see release on the Rotters Golf Club label in September. As Resident Advisor report, the somewhat tongue in cheek Scrutton Street Axis feature prominently, with Scott Fraser, Hardway Brothers and Daniel Avery all contributing remixes – the latter's "We Are The Axis" remix was originally released as part of a limited 12″ on Record Store Day earlier this year. In addition, there are some intriguing choices with San Franciscan producer Group Rhoda involved along with veteran Irish techno jock Phil Kieran, dapper Gallic type Ivan Smagghe and Afro/cosmic icon Danielle Baldelli. 
Rotters Golf Club will release The Asphodells: Remixed in CD, LP and digital formats on September 2.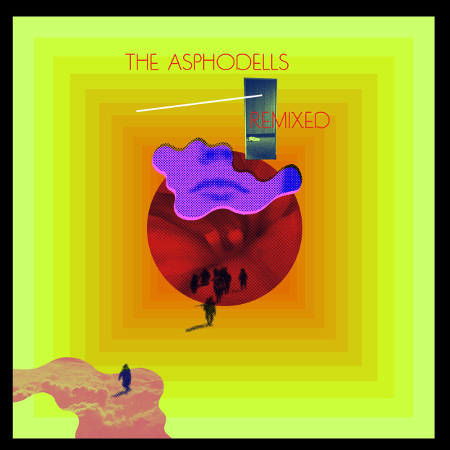 Tracklisting:
1. Another Lonely City (Group Rhoda Remix) *
2. Late Flowering Lust (Phil Kieran Remix)
3. Beglammered (Justin Robertson's Deadstock 33s Remix)
4. Skwatch (Black Merlin's Reel to Reel Remix)
5. Never There (Hardway Bros Remix)
6. We Are The Axis (Daniel Avery Remix) *
7. Another Lonely City (Daniele Baldelli and DJ Rocca Remix)
8. Beglammered (Richard Sen Remix)
9. We Are The Axis (Scott Fraser Remix)
10. One Minute's Silence (Ivan Smagghe Remix)
* denotes not on LP version