Best Available Technology next on the conceptual BASH series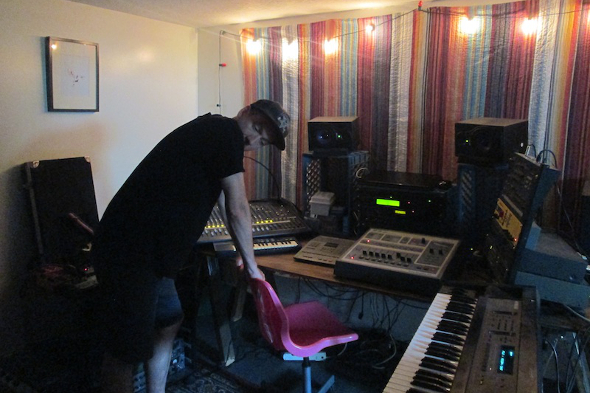 Three lurching Ash experiments and two steely-eyed Bangers feature on the fourth release from the Styles Upon Styles conceptual series. 
The Brooklyn-based Styles Upon Styles label founded the BASH series late last year; with the central concept of enlisting artists to deliver music across a variety of styles that can be split roughly into two categories – Bangers and Ash – released both digitally and on limited bespoke vinyl. Inaugurating the label was Dutch producer and interactive media designer tomlaan – the apparent end results of scouring Soundcloud – and the following two releases were sourced from local Brooklyn talents Clay Wilson and Zach Cooper.
By comparison, Best Available Technology is much more of an established name for Styles Upon Styles to approach, with the Portland-based producer, real name Kevin Palmer, set to release the fourth BASH instalment following acclaimed outings on like-minded labels Further, Opal Tapes and most recently Astro:Dynamics. Due out next month, Best Available Technology presents five productions under the BASH concept – "three lurching Ash experiments and two steely-eyed Bangers" as the label describes them. To celebrate the news, Styles Upon Styles have allowed us to premiere the opening Ash cut "Bulldozer Rituals", that's described far better than we can as "a relic of 1993 NY hip hop that dares adventurous MCs to spit over."
Released as a limited run of 300 hand-stamped 12" records, each with a stenciled jacket by Nazusk & SUS, the music itself was mastered and cut by Rashad Becker at Dublates & Mastering's Berlin HQ, before being pressed in Tennessee and packaged in NYC.
Styles Upon Styles will release BASH004 by Best Available Technology on August 26
Tracklisting:
Ash:
A1. Bulldozer Rituals
A2. Vulgar Geometry
A3. Venom, Pheromone, and Phosphorus
Bangers:
B1. Contrecoup
B2. Tide Tunnels