Sunset Records retrospective compiled by Still Music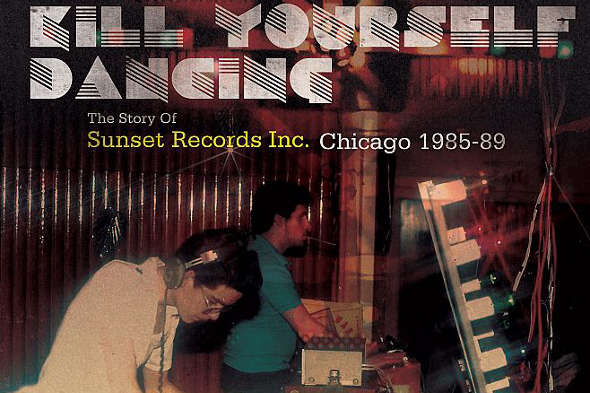 Jerome Derradji's label to issue compilation highlighting the mid 80s efforts of the Chicago label next month. 
Entitled Kill Yourself Dancing: The Story Of Sunset Records Inc Chicago 1985-89, the forthcoming compilation turns the clock back to focus on a period in Chicago when House music was still in it's infancy. Sunset Records was founded in 1985 when a bunch of local kids Matt Warren, Miguel Garcia and Ralphi Rosario pooled their resources with the already established Sunset Mobile Disco owned by brotherly duo Alex and Robert Rojo. The label's growth during these early days of House is represented by the wide range of influences apparent in the music Sunset Records released in their limited discography, taking in elements of New Wave, Disco and Industrial.
For the compilation, Still Music have enlisted the journalistic talents of Jacob Arnold to tell the Sunset Records story (see Arnold's conclusive Dance Mania piece on RA for evidence of his writing skills) whilst musically, the CD version Kill Yourself Dancing features some twenty one fully remastered tracks from the Sunset archives – including many from the label founders, some of which are unreleased. An accompanying double LP edition will also be released featuring eight tracks. 
Still Music will release Kill Yourself Dancing: The Story Of Sunset Records Inc Chicago 1985-89 in double CD and double LP formats on August 20.
Tracklisting:
CD1
1. Razz feat. Matt Warren & Ralphi Rosario – Kill Yourself Dancing
2. Modern Mechanical Music – Persia
3. Master Plan – Electric Baile (Commercial Mix)
4. White Knight – It Could Be Acid
5. Ben Mays – Jail Bait
6. Hex Complexx – I Want You – Suite (The Dash Riprock Mix)
7. Michaelangelo – You Can Do It
8. White Knight – White Knight Jacks Club Mix
9. Razz feat. Matt Warren & Ralphi Rosario – Razz-Matazz
10. Boom Boom & Master Plan – Face The Music (Club Mix)
11. Razz feat. Matt Warren & Ralphi Rosario – Pump It Up
CD2
1. Matt Warren – The Way To My Heart (Club Mix)
2. Kajsa – Try Try Again House Mix
3. White Knight – Demons A Mix 4U
4. Modern Mechanical Music – Doo Doo Da
5. Razz Feat. Matt Warren & Ralphi Rosario – Say It
6. Boom Boom & Master Plan – Face The Music (Dub Mix)
7. White Knight – Yo Baby Yo (Mix 1)
8. Master Plan – Electric Baile (Large Dub)
9. White Knight – Acid Dub
10. Matt Warren – Rock The Nation (Remixed By Kenny Jason)