Exotic Pylon announce The House In The Woods LP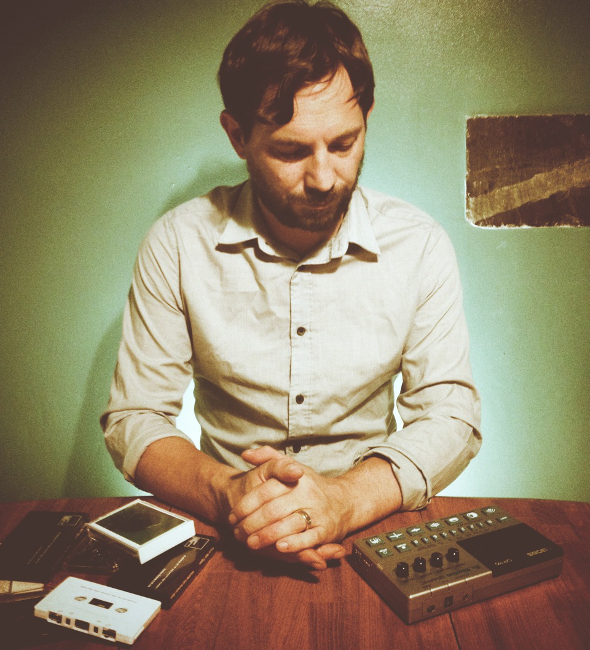 Martin Jenkins, best known as Pye Corner Audio, unveils the new project on forthcoming album Bucolica. 
In his main role as a programmer and studio engineer, Jenkins has racked up an impressive amount of technical credits dating back to the mid nineties and has worked extensively with Trevor Jackson. Having dabbled in production intermittently throughout this period, more recently Jenkins struck on an extremely fruitful creative approach with the Pye Corner Audio material which he originally recorded under a cloak of mystique as The Head Technician.
A series of self released Black Mill Tapes transmissions set the tone for Pye Corner Audio, revealing an immersive,dusty analogue sound that took cues from classic Giallo horror soundtracks as well as vintage Warp era Boards of Canada and The Head Technician has subsequently graced the Ghostbox, Boomkat Editions and Type labels with Pye Corner Audio releases. Evidently a man in his element when he's in the studio, this year promises a further edition of the Black Mill Tapes as well as a PCA release on Dekorder and now a full length album under a different name.
Due out in September on Johnny Mugwump's dependably weird Exotic Pylon label, The House In The Woods is a name that conjures images of classic 80s Sam Raimi horror fims and indeed it seems like Bucolica will allow Jenkins the chance to explore notably darker pastures than PCA on the basis of lead track "Untitled Blackniss". Available to stream below, the five minute "Untitled Blackniss" sounds very similar to the nightmarish explorations of spectral found sound and granular electronic noise that Demdike Stare executed to brilliant effect on their Tryptych of releases for Modern Love.
Exotic Pylon will release Bucolica by The House In The Woods on September 30.
Track Listing:
1. Severton Pathway
2. Bucolica
3. Untitled Blackniss
4. Sunlight on Rusting Hulk
5. Dark Lanterns
6. Favershall
7. Mountains of the Sea
8. Half Glimpsed
9. The Rain Washed Away