Raica album due on Greta Cottage Woodpile
Greta Cottage Workshop offshoot to release Lucent Glances from Further Records co-founder.
Greta Cottage Woodpile launched earlier this year with an album from German producer Franklin De Costa under the Archaetech mantle, with the seven track self-titled long player setting an experimental tone which will be expanded on with the forthcoming Raica album. Under this name, the Seattle-based Chloe Harris has released numerous albums broaching various strands of electronic experimentation. This Raica material is a logical creative extension of the artists Harris and Further co-founder Mark Cul have released music from since the label was founded in 2009, which includes Lerosa, Donato Dozzy, Fred P, Pye Corner Audio, WANDA GROUP and many more.
Due out mext month, Lucent Glances presents eight numerically titled tracks that draw on a similar sound to the series of straight to tape all gear Experiental recordings that Harris prolifically fills her Soundcloud account with. A rather humorous press release from the Torquay-based Greta Cottage Woodpile describes the set as "a fully-fledged immersive trip, to be experienced when the lights hang low and the atmosphere is heavy" which is "all a bit weird, but strangely lovely at the same time". Due for release on individually hand marked CD, Harris herself provides the below stamped artwork.
Greta Cottage Woodpile will release Lucent Glances by Raica on August 12.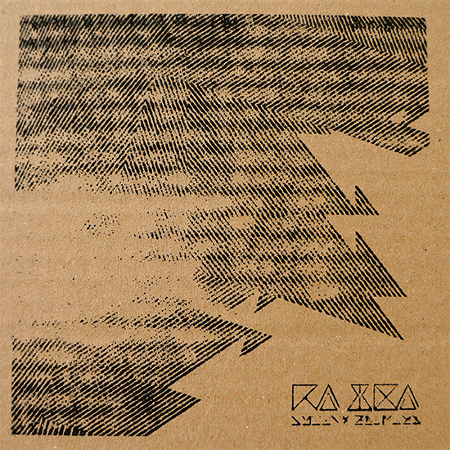 Tracklisting: 
1. 1
2. 2
3. 3
4. 4
5. 5
6. 6
7. 7
8. 8