Sample a taste of Strut's upcoming Mutazione compilation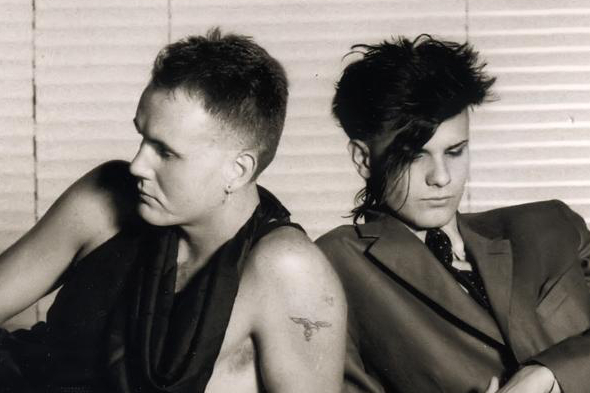 Ultra rare Florentine New Wave sets the tone for what to expect from the Alessio Natalizia curated release.
As we reported last month, the Italian half of Walls has put together a 26 track selection of primitive electronics and New Wave from 1980s Italy for Strut which comes brandishing an intriguing socio-political edge. The inclusion of Neon's "Informations of Death" demonstrates that Natalizia knows his fringe Italian electronics onions. It formed the title track on the debut release from the Florence group formed by Marcello Michelotti and Stefano Gasparinetti Fuochi – or NeoOne and NeoTwo as they preferred – and now commands a hefty price tag for a 7" on Discogs. The smudged vocals, primitive, tinny synth oscillations and DIY drum beats that drive "Informations of Death" forward encapsulate this period perfectly and hints that Mutazione will be a worthy entrant into the canon of 80s synth documents.