Get some combat techno from new Mannequin signings Dust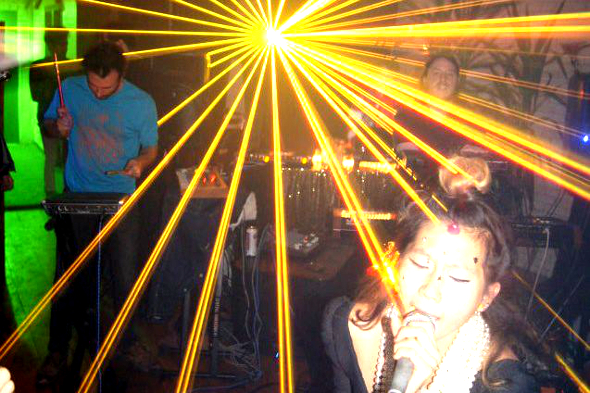 Brooklyn troupe Dust debut on Mannequin later this month – get a taster here. 
Described by Mannequin as "a contemporary ouroboros of acid house, combat techno, and late italo", Dust are a Bushwick-based music collective whose numbers include avant garde Korean noise goddess Greem Jellyfish, psych musician/model Angela Chambers, dungeon wizard/tech genius audio engineer Michael Sherburn and DIY nightlife entrepreneur /DJ John Barclay. So far so Brooklyn you might say, but there's evidently something special about Dust on the basis of "I'm Melting", the final track from their forthcoming Onset of Decimation 12″, which feels like the work of Legowelt and Xosar shaken free of any tape dust by the sheer force of the reverberating acid lines that propel matters forward.