Gifted & Blessed reveals Within These Machines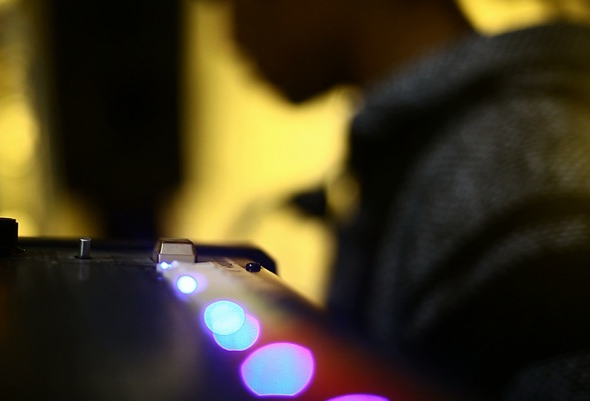 The Los Angeles-based producer's next album will be released on his own eponymous label.
Although Gabriel Reyes-Whittaker has been producing his soul-filled machine music under a number of aliases since 2004, most notably as Gifted & Blessed, the past year has seen him break out with releases for high profile labels like Eglo and Wild Oats, with his release for the latter providing one of the most memorable bespoke vinyl releases of recent times. However, its his own eponymous label that has been the primary home for most of the producer's recent work, with the 3 Aspects of One EP providing the most recent example.
Now it has emerged that Reyes-Whittaker will release a new album on his own label as GB; although by no means his first LP, the appropriately titled Within These Machines does see him expanding his style somewhat to include more music significantly closer to house or techno than the analogue boogie electro he's famed for, though tracks like the gurgling "Tesla's Notebook" and restless "Rain Dance" are as experimentally minded as ever. 
Within These Machines by GB is expected to be released in October.
Tracklist:
1. Within These Machines
2. My Five Year Mastered
3. Sol
4. The Gospel
5. The Road Ahead
6. Rain Dance
7. Tesla's Notebook
8. Still Standing
9. Untrustitled
10. Truth Rising
11. Between Matter And Spirit
12. Made It Through
13. The Winds Have Passed