DJ Stingray returns to [NakedLunch]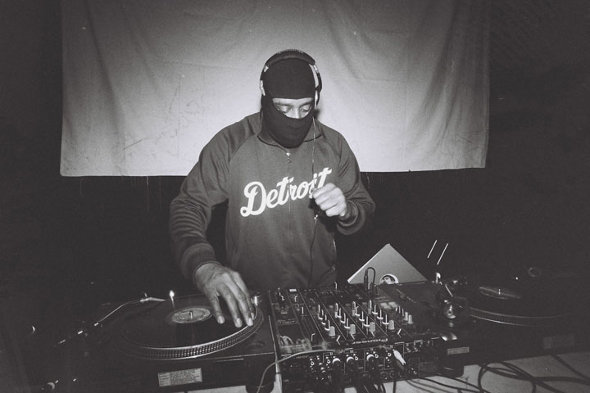 Detroit's DJ Stingray will return to [NakedLunch] with a second 10″ for the Dublin label.
The William S Burroughs referencing [NakedLunch] has operated a somewhat sporadic release schedule over the past few years, with only releases from Trevino and Kevin McPhee since the start of 2012, but the label has maintained an enviable reputation thanks to early releases from the likes of TRG, Boddika, Instra:mental and Kowton which showed the imprint's A&R skills to be remarkably ahead of the curve.
One of the most mythical figures to appear on the label so far is Sherard Ingram, the balaclava-clad producer best known as DJ Stingray whose early role as Drexciya's tour DJ and furious take on electro has turned him into something of a cult figure. Details have emerged of Ingram's return to the label under the Stingray313 name with another pair of tracks pressed to 10″; taking a somewhat more obtuse approach to track titles than those on his politically charged FTNWO album for WeMe last year, "NKKtwo_2" sees Ingram indulging further in the confrontational post-Drexciyan sound he's made his own, while the 4/4 stomp of "NKKK4_2" sounds like it could almost have come from Detroit's second wave of techno.
[NakedLunch] will release NKKtwo_2/NKKK4_2 on 10″ and digital formats on July 8.
Tracklist:
A. NKKtwo_2
B. NKKK4_2