Second Metal Dance compilation due on Strut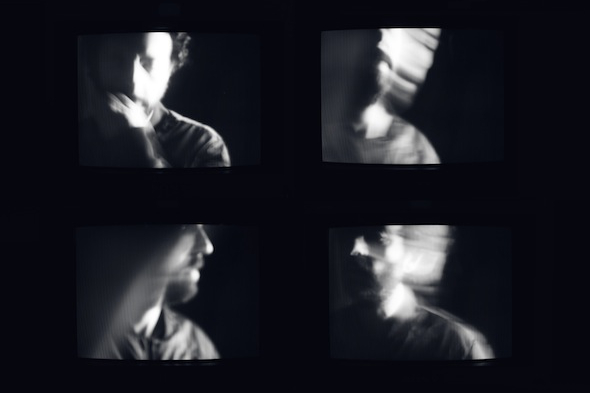 Trevor Jackson compiles a second edition of his favourite '80s industrial and new wave tracks.
Having successfully overseen the first Metal Dance compilation for Strut last year, it makes sense that the label should offer the Output Records founder the chance to delve further into the canon of EBM, new wave and industrial classics and rarities for a second edition. Jackson himself has been hinting at it for a few months now via his Facebook feed, with Strut now confirming Metal Dance 2 will be released in August. In an email interview with Resident Advisor today, Jackson stated that licensing issues meant that it took over a year to finalise the tracklist for Metal Dance 2: "Many previously independent labels' catalogues are now owned by majors and it's not only lengthy but also prohibitively expensive to use some of the things". 
Some 27 tracks deep, Metal Dance 2 widens the remit of the first compilation by a year, collating material from the period 1979 to 1988 and features artists and bands that should be familiar to your eyes in Skinny Puppy, Chris & Cosey, Crash Course In Science and Liaisons Dangereuses along with many lesser known acts. Jackson himself contributes an edit of iconic Blitz DJ Rusty Egan whilst Morphine Records boss Rabih Beaini highlights Lebanon's history with primitive electronics on an edit of Rene Bandaly Family's eighties curio "Tanki Tanki". Impressively, the compilation also features a track by CHBB, a band whose members went on to form DAF and Liaisons Dangereuses and whose small discography was limited to four rare cassettes. 
Strut Records will release Metal Dance 2 in 2xLP, double CD and digital formats on August 19.
Tracklisting:
1. Tuxedomoon – 59 To 1
2. Logic System – Unit
3. Psyche – The Saint Became A Lush
4. Skinny Puppy – Deadlines (400 Blows Remix)
5. Propaganda – (The Echo Of) Frozen Faces
6. Visage – Der Amboss (Instrumental)
7. Rusty Egan – The Twilight Zone (Trevor Jackson Edit)
8. Material – Secret Life
9. Rene Bandaly Family – Tanki Tanki (Rabih Beaini Edit)
10. Experimental Products – Work That Beat
11. Crash Course In Science – Jump Over Barrels
12. Liaisons Dangereuses – Etre Assis Ou Danset
13. Esplendor Geometrico – Necrosis En La Poya
1. Ministry – Over The Shoulder (12-inch Version)
2. Test Dept – The Unacceptable Face Of Freedom: Face 3
3. Mile High Club – Walking Backwards
4. CHBB – Ima Iki-Mashoo
5. Front 242 – Body 2 Body (2trax)
6. Vice Versa – Riot Squad
7. Chris & Cosey – Driving Blind
8. Doris Norton – Personal Computer
9. Plus Instruments – Vom Ertrunkenen Mädchen
10. Conrad Schnitzler – Das Tier
11. Neon – Lobotomy
12. Arthur Brown And Craig Leon – The Conversation
13. Haruomi Hosono – Platonic
14. Godley & Creme – Babies
Header image courtesy of Hall London