Blondes return with surprise second LP Swisher
A second album from the New York pair is available digitally now through RVNG Intl, with a physical release to follow in August.
This year has been notable for a few key releases eschewing the traditional long lead approach in favour of simply getting the music out there; this is very much the case with Swisher, a new album from Blondes pair Sam Haar and Zach Steinmanm which was released today digitally with little in the way of prior fanfare. Surprising as news of a new Blondes LP is, it's understandable, as aside from a remix of The Field last year there has been little to no music from Blondes since RVNG Intl released their self-titled debut album early last year.
Having spent the bulk of 2012 touring their immersive live show, Haar and Steinman apparently moved studios towards the year's end to focus on laying down the bones of a second album, which has resulted in the nine track Swisher. This new long player finds the New York pair expanding on their palette of sounds, though the dreamy, melodic progression of their debut album remains intact, most notably on "Andrew" and final track "Elise". Yet there are times when Blondes sound in significantly tougher mood, with cuts such as "Wire" and "Bora Bora" sounding inspired to some degree by Andy Stott's more recent murky techno deviations.
Intriguingly, RVNG Intl have also elected to stream the album in full via YouTube, replete with some "freaked and tweaked" visuals – those with 65 minutes to spare can view it below. 
Swisher by Blondes is available digitally now with limited 2xLP and CD editions to see release on August 5.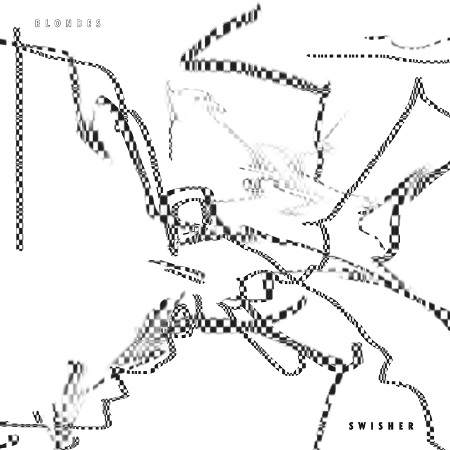 Tracklisting:
1. Aeon
2. Bora Bora
3. Andrew
4. Poland
5. Clasp
6. Swisher
7. Rei
8. Wire
9. Elise
Header image courtesy of Jody Rogac