Karen Gwyer's LP 'deformed' by Torn Hawk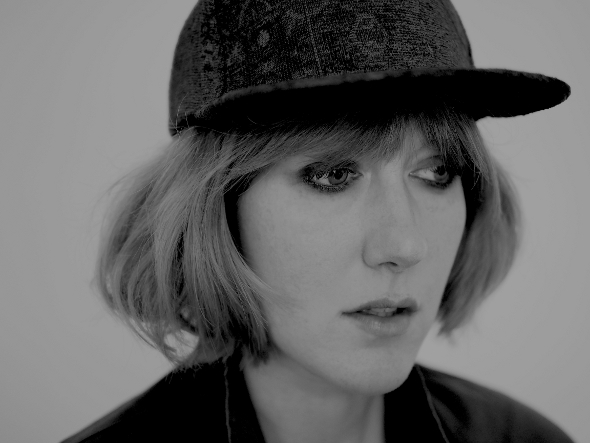 No Pain In Pop are to issue a 12" containing Torn Hawk reworks of Gwyer's Needs Continuum LP.
Hinted at briefly when we spoke to Gwyer as part of the mix she submitted for our podcast series, Torn Hawk – aka Brooklyn based audio visual artist Luke Wyatt – was approached by the singer and producer before the release of her debut album Needs Continuum with the idea of contributing to a complementary remix series. Wyatt instead used the supplied stems for the album to create what he's described as a 35 minute "suite of deformations", which were submitted to artist and label accompanied by a narrative describing each – these are listed below.
This suite is essentially five new tracks with mere remnants of the DNA of Needs Continuum retained; evidently Gwyer and No Pain In Pop decided these 'deformations' were too good to relegate to mere digital fodder and have pressed them up for physical release on 12". Set for release next month, the Cowboys (For Karen) 12" will shock those expecting something akin to the meditative psychedelia of Gwyer's LP, but definitely slot in nicely with the themes of sonic and visual appropriation explored in previous Torn Hawk output. You can stream the seven minutes of "Hopped up on taffy and molasses" sonics that is final track "Gauze (Sped)" below to get an idea of what to expect.
No Pain In Pop will release Cowboys (For Karen) by Torn Hawk & Karen Gwyer on 12" and digital formats on July 15.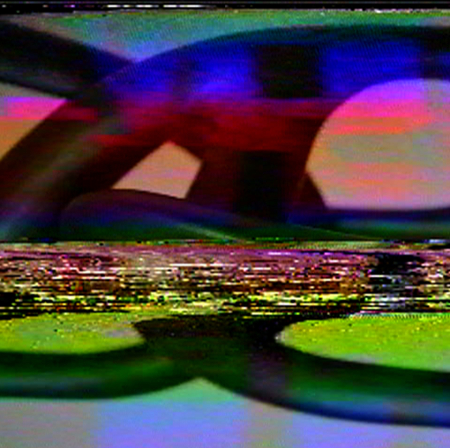 Tracklisting:
1. Gauze (Spread)
2. Cowboys
3. Grace Scrawl
4. Oak & Sludge
5. Gauze (Sped)
Cowboys (For Karen) Narrative from Torn Hawk:
Took the stems, put a rope around them and dragged them through some American dust.  The dust gathered itself into a shape, like a maple sugar candy. It was an outline of this prairie girl. The sounds had decided to tell a story about this girl and her cowboy dad.
Gauze (Spread):
A bowl of ground glass. She pours it into her frayed gingham apron and carries it through the tall yellow grass.
Cowboys:
The riff is them coming over the hill, coming back to those waiting on porches and in doorways. John Ford always had people framed waiting in such places.
Grace Scrawl:
The daughter is sent for water. She draws with a stick in the wet sand by the river bank, making trailing lacy shapes that link and curl back on themselves.
Oak & Sludge:
Her father swings an axe through the first snow of the year. Dark metal cuts a black motion arc through the white, and finds a thudding home in oak.
Gauze (Sped):
Hopped up on taffy and molasses, instead of doing chores she spends an hour staring at the sun through a piece of ruby-colored glass. When the sugar crash comes, she lies on the cool, hard packed dirt under the porch, and rides out the headache looking at the spindly insects that make a home in the dark places down there.