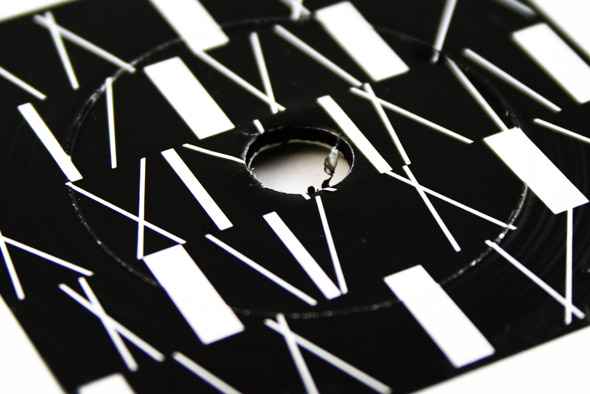 There's no context to this first release for Nous, and apparently none for Miltiades either, other than a background in Athens, Greece and Hakim Murphy on remix duties. It makes for a pleasant change not judging a piece of music based on its place and time, and really that pleasantry is a feeling that carries through the whole of the EPK.X release.
Opening track "As We" sets the tone for the record, tapping as it does into a well-trodden path mapped out by the likes of Patrice Scott, Keith Worthy et al. It's the deep house equivalent of dub techno, fusing stripped and subtle drums with those strung out ambient pads that invariably play a three-chord refrain of hopeful yet restrained positivity in a move that could be attributed to any number of producers in the particular field. Like dub techno though, sometimes it's nice to just enjoy a track for what it is, and "As We" is utterly immaculate in its delivery.
While the drums may sound more insistent at first on title track "W-WW", through the age old process of repetition the snappy cymbal becomes a shimmering cloud that hovers over the entire track, while a more mysterious kind of melodic refrain calls out underneath. There's a comforting intricacy with which the beat thrums out here, as consistent as it is nagging, never veering from its allotted course and once again achieving the transcendental in its task as a vessel for the stellar, searching pads.
Hakim Murphy takes it upon himself to inject a little more energy into proceedings with his remix of "W-WW", starting with the drums. Those pattering hits are replaced with some more overdriven sounds, not least in the hat department, and at the same time a more slippery, swung groove is employed. The original chord sequence is nudged off centre into darker territory too, bolstered by some crafty filtering, but Murphy does well to hold down the vibe so as to not get too frantic and run away from the atmosphere of the rest of the EP.
"U1.1" features another central theme of blissful ambience, this time in just two decaying chords that sit in an emotional purgatory between the spookiness of "IW-WW" and the niceties of "As We". The drums twitch and shiver but once again their approach is stoutly straight-ahead, feeling their way through to unconsciousness like the soundtrack to a chill-out room at the end of a 72 hour rave. It's actually "EPK.X" which somehow makes everything fall into place on this EP, through little more than employing a little variation in its construction. The same somnambulant tension remains, this time pulsing out in a dub techno style, but the beat itself nudges away from the techno blueprint to instead wind up in a beatdown style that lends itself to the heavy-lidded tones. As a summation of the overall impact Miltiades aimed for on this release, it makes for a thoroughly engrossing one.
As this review has no doubt imparted, there is a particular familiarity at work on EPK.X and that might well put some people off, but the important point to make is that everything the producer(s) hoped to achieve has been nailed perfectly. There is no ambiguity over what kind of feeling this record will try and elicit from you, no half-baked punt on a studio whim. Everything is realised in crystalline perfection through the age old trick of simplicity; just a few trusty machines running a few finely chosen patterns. Sometimes, that's all you need.
Oli Warwick
Tracklisting:
A1. As We
A2. W-WW (Hakim Murphy refeel)
B1. W-WW
B2. U1.1
B3. EPK X