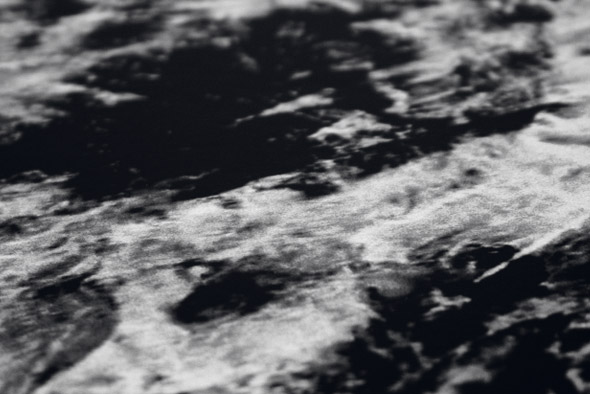 Much like its parent label R&S, it's been interesting to watch Apollo's reinvention from its seminal 90s guise to a more modern reflection of its position in the dance music landscape. As the more ambient foil to R&S' rave-baiting, acid-laced stompers, Apollo originally gave rise to essential deep techno fare from the likes of Biosphere, Locust and Aphex Twin, helping define that sound made both for dimly-lit backrooms and the endearingly cheesy early days of digital animation.
In its modern reincarnation, Apollo has, much like R&S, embraced the contemporary zeitgeist – or at least some part of it – moving away from its past triumphs to present artists that are very much of the moment. From Synkro to Jack Dixon, Submerse to Cloud Boat, these are artists operating in the dubstep fallout with a sound that could have only have come after that seismic ruction. There are two schools of thought as to the merit of Apollo's curatorial arc at this point. On one hand, it's commendable to not simply attempt to repeat past glories in a time that has vastly moved on, but equally it seems strange to revive a label with a notable legacy and completely twist up its M.O. with a sound that, at times, felt like a watered down waiting room revision of what the original Apollo output had kick-started.
However, any such ventures need time to find their feet, reveal their full intentions and settle into a groove of sorts, and it seems like that might finally be happening as the label drops this long form release from Russian producer Anton Zap. Zap has long existed in the more somnambulant corners of the deep house world, surfacing on Deep Explorer, Underground Quality and Quintessentials amongst others, but the name of his own label says it best; Ethereal Sound.
Across the whole of Water, there is an unmistakable feeling that Zap has always been propelled (or should that be gently buffeted?) by the classic approach to ambient techno, even amidst a house framework. Much like fellow depth plungers Fred P, Patrice Scott or Keith Worthy, the elegant pads and mysterious chord sequences of early pioneers such as Pete Namlook, Biosphere or Jonah Sharp seem to echo in these sublime house grooves at a frequency that older forms of deep house could never stoop down to.
In that sense, Zap has made the perfect modern realisation of the Apollo sound of old, fusing his modern habits (most notably in the drums) with the ranging melancholia of the old days. Opening opus "Water" is perhaps more in deference to the ways of yore with utterly sumptuous pads of the most soothing kind, mixed in with subtle tidal swells and lightly pattering drum machine arrangements, but then the equally illustrious "Road Trip Song" injects a fix of modern sound design through industrial-strength clangs that could make your average dub techno track sound dry and claustrophobic.
After the beatless stasis of "Fade To What?" the pronounced beatdown drums of "Funky Man" come as something of a shock , but the mood swiftly settles as the melodic elements filter in to the mix. It's a departure from the wistful nature of the preceding tracks, all finely shaped bass and nervy piano chords, but still a mysterious atmosphere lingers that both defines Zap's general approach and that of the record. In its decisive construction (most notably in the beats) it makes for a well-timed and welcome diversion that lifts the flow of the album, albeit momentarily.
"Captain Storm" smoothly brings things back under that low-lying fog, although this time the gaseous chords drifting in the background are being driven by crisp, modern rhythms as opposed to the tripped-out patterns found earlier in the LP. "Miles & More" arguably moves back into this slightly revivalist territory but does so in fine style, letting the intricate arrangements flutter our their own serene message as the delicately placed bass stabs and occasional melodic trills do a merry dance on top of the drifting backdrop.
It can't be easy to tackle this kind of electronic music and avoid it becoming dull and repetitive, not least on an album, and yet here Anton Zap has created a perfect flow that remains consistent in its ambience and yet engaging from start to finish. Admittedly by the time you're locked into the nine minute swirl of the last track "Miniature", you may have reached pad saturation point, but you're probably so sonically strung out you hardly notice. Either way, it's a wonderful continuation of the legacy of ambient techno as Apollo was once famed for, and it marks the most successful advancement of the label's story since it resumed operations in 2012.
Oli Warwick
Tracklisting:
1. Water
2. Road Trip Song
3. Fade To What
4. Funky Man
5. Captain Storm
6. Miles And More
7. Miniature