Full details on Factory Floor debut LP arrive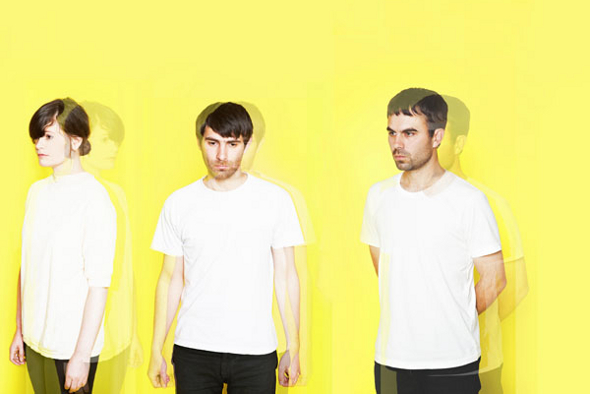 The self-titled debut album from the London trio will arrive on DFA in September.
Formed of Nik Colk Void, Gabe Gurnsey and Dominic Butler, Factory Floor emerged on record roughly five years ago, brandishing an abrasive take on new wave that took an obvious nod to Joy Division – see the title track from their excellent 2008 Bipolar 7″ for the most overt example. However, over time on record, and especially with their formidable live performances, Factory Floor have mutated into what can essentially be called an industrial techno group using instruments.
Having released a succession of impressive singles through Blast First Petite and Optimo Music, Factory Floor were surprisingly scooped up by DFA in 2011 with the release of the Two Different Ways 12″, and last summer the New York label dropped tantalising hints that the trio were working on a debut album for them. Initially scheduled in for a May release, full details have now emerged from DFA HQ with the self-titled album consisting of both the previously released singles "Two Different Ways" and "Fall Back" along with eight new tracks. Chatting with RA earlier today, Void said these tracks were made specifically for the album as they "consciously wanted to make a record that offered an alternative side to our live shows".
DFA Records will release the self titled debut album by Factory Floor on September 9.
Tracklisting:
1. Turn It Up
2. Here Again
3. One
4. Fall Back
5. Two
6. How You Say
7. Two Different Ways
8. Three
9. Work Out
10. Breathe I