Further Unsound 2013 additions revealed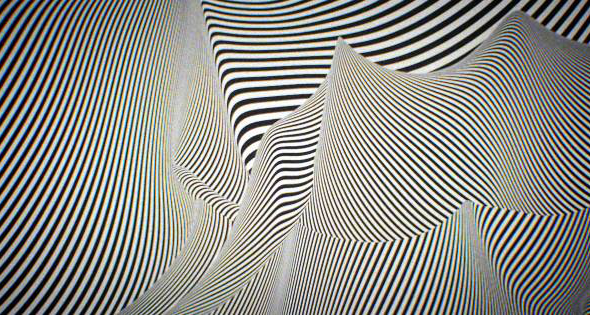 A number of intriguing new collaborations are the highlight of the latest lineup additions for this year's Unsound in Krakow.
Last month saw the festival organisers unveil the theme of 'Interference' for this year's edition, with plans to explore abrasive, disrupted and distorted music forms through unique installations and performances in unusual spaces, and Tropic Of Cancer, RP Boo, Stellar OM Source, Karenn and Helena Hauff made for an illustrious first round of names. Ratcheting up the expectation considerably, Unsound have now unveiled plans to explore a series of interesting new collaborative projects at the festival which commences on October 13.
Chief amongst them is Eutectic, which sees Andy Stott and Demdike Stare join forces for a unique live hardware only set conceived with the festival theme in mind. Juju & Jordash's Gal Aner and Jordan Czamanski have also teamed up with their Magic Mountain High counterpart Move D and his Reaganz partner in crime Jonah Sharp to form The Mullholland Drive Clinic, an equally hardware-focused live show. One artist who perhaps epitomises the abrasive nature of this year's theme perfectly is Pete Swanson, and the former Yellow Swans band member will be performing at Unsound with Polish artist Robert Piotrowicz, a man regarded for his own fierce approach to sonics. Prolific celebrated Australian experimentalist Oren Ambarchi offers the final unique-to-Unsound collaboration, working with Krakow's Sinfonietta Cracovia to present a special performance of his 333 minute piece "Knots".
Downwards boss Karl O' Connor joins the Unsound fray with Necklace Of Bites which he himself describes as "a twenty-year retrospective of Regis, re-sequenced and dissected for this special performance". From someone celebrating the double centenary of his label to a much fresher operation, the New York/Berlin-based White Material Records have been invited to conduct a label showcase with Young Male, DJ Richard and Galcher Lustwerk all set to play.
Other high profile international additions include Hessle Audio's Pearson Sound and Forest Swords, who will be playing his new live show tailored around his forthcoming LP for Tri Angle Records. Intriguingly, Unsound have also revealed plans for a four day London edition that will precede events in Krakow and take place across several venues – more details on that are expected next week.
Unsound takes place on October 13-20 in Krakow; further details can be found at the Unsound website.