Jackson and his Computerband returns with Glow
Warp have announced details of the second album from French artist Jackson and his Computerband.
First emerging with the Sense Juice EP back in 1998, Parisian producer Jackson Fourgeaud came to prominence in 2005 when Warp Records released his debut album, Smash. Despite the noisier strands of electro house emerging from the country at the time from labels like Ed Banger and Institubes, Fourgeaud's music stood apart due to its combination of influences that manifested itself in a uniquely Gallic form of IDM that recalled the funkier side of Daft Punk combined with the ambient melodies of Jean Michel-Jarre.
After a significant hiatus of eight years, Warp have announced details of the producer's second album; due on September 2, the press release describes Glow as a "schizophrenic, sexual, psychotropic saga" citing hardcore techno, classic pop and Prince among its influences. The project's return also comes with a new live show. "The live show opens a territory of everlasting changes and real time communion with the audience," Fourgeaud explains, "Hand made and manually played my Computerband is now fully alive… It's also the opportunity for me to make my music without a screen but with a giant monitor facing the crowd, giving geometric feedback. Sweat and steal for flashing fury." A slightly NSFW teaser video for the album can be viewed below.
Warp will release Glow by Jackson and his Computerband on September 2.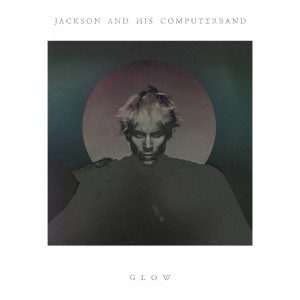 Tracklisting:
1. Blow
2. Seal
3. Dead Living Things
4. G.I. Jane (Fill Me Up)
5. Orgysteria
6. Blood Bust
7. Memory
8. Pump
9. Arp #1
10. More
11. Vista
12. Billy