DJ Haus talks about Hot Haus Recs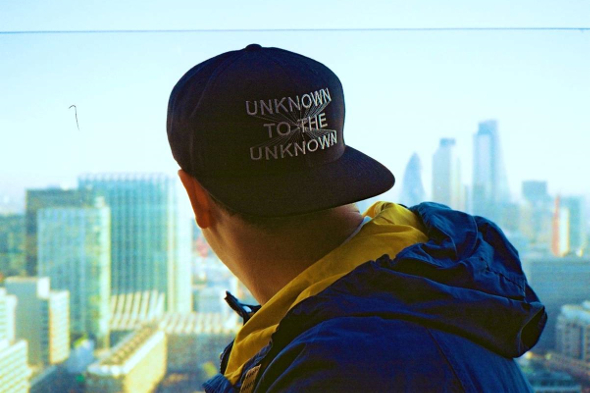 DJ Haus shares a track from his new single and talks to us about his new label, Hot Haus Recs.
Announced last month, Hot Haus Recs will run alongside the the already prolific Unknown To The Unknown, a label which counts the likes of Capracara, DJ Stingray, Photonz, Legowelt and Marcus Mixx as part of its bulging discography. The sublabel's first release is Thug Houz Anthems Vol 1, a mixtape of tracks from label owner DJ Haus which collects various solo productions and collaborations  with the likes of Riton and Drop The Lime, all of which combine the various strands of garage, house and bass that make up his sound.
The album is due this Monday, and will be shortly followed by the label's first 12″ single, collecting three tracks from Thug Houz Anthems, one of which – the brilliantly named "Trumpet & Badman", is available to stream below. We also took the opportunity to talk to DJ Haus about how the new sublabel fits into the UTTU empire and his plans for its future – his responses were suitably animated.
How is Hot Haus going to differ from the core UTTU label? Does it tap into a specific music style, or is it more in terms of how you're releasing stuff on the label?

Well as the name suggests it will be more house focused, but the ethos will be very much the same as UTTU – YouTube videos, stupid artwork. I personally see the output as the same thing, they are records I would put out on UTTU, but why stick to the same logo and vibe? At the end of the day that's all UTTU is, a logo on a record – the music is why people love it. I have loads of ideas so why stick to doing the same thing all the time?
You've been running UTTU for over two years now – why did you feel the desire to start a sub-label now?
I wouldn't call it a sub-label, I see it all as kind of cool emissions from the UTTU bubble. It's also an opportunity to do more vinyl. I love – even prefer – doing digital releases as they're more sporadic and fun, but when you get an opportunity to do some more cool-ass rad shit take it!
It seems like there are a lot of sub-labels of bigger imprints popping up at the moment, as well as a lot of new labels, and not everyone feels positively towards them. What are your thoughts?
You know, I like the name Hot Haus Recs – it has a nice ring to it, so why not do it?
The first release is the Thug Houz Anthems album – can you tell us a bit about that?
It's a selection of tunes I've been working on recently, and some stuff that I made a while ago that never materialised. It also has tunes I made with Drop The Lime – him and his CURSES! project were pretty much the reason I started making house music back in 2009, and to make tunes with your heroes is so fucking cool – I'm super blessed it came out as dope as it did! Also Riton, Detboi and Matrixxman – to just be vibing with these people is soooo hot.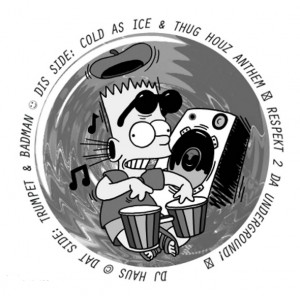 What does Hot Haus have planned for the future in terms of releases? Will established UTTU artists be making an appearance or are you looking to unestablished artists or artists that haven't released on UTTU yet?
OMG i have some SICK SHIT lined up, new 4 track PALACE ep, the new Kodiak EP which is bonkers, a re-issue of a French house classic which I'm not gonna announce just yet. Also a new project called Trumpet & Badman, which is me and DJ Q making tunes with as many brass instruments as we can fit in hahaha brass houzzzz!
Finally, now that Hot Haus has been activated, where does this leave UTTU? Will output from there still be as regular, and are there any UTTU releases in the pipeline you might be able to share?
HELL. YES. The schedule is locked now until 2014.. It really is over the top but all KILLER no filler. Sinden's "Badboy" came out this week, then I have Spooky's baseline anthem "Baby" with remixes from Q, Flava D, Matrixxman and all the UTTU man dem… plus club bangers from Alias G, Shadow Dancer, Mista Men, Mumdance, Murlo and Checan… then I'm gonna smoke a MASSIVE SPLIFF and drink a beer and get in the bath…
Hot Haus Recs will release Nothin' Butt Bangers by DJ Haus on 12″ next week.
Tracklist:
A. Trumpet & Badman
B1. Cold As Ice
B2. Thug Houz Anthem