DJ Hell tapped for second Kern mix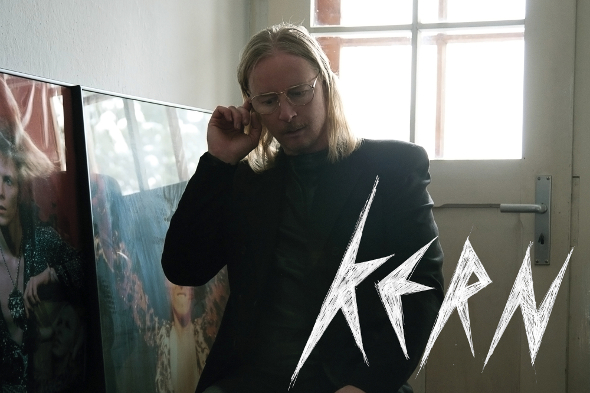 The veteran DJ is next in line to mix the Tresor showcase compilation.
Launched last year with Deeply Rooted House label boss DJ Deep at the helm, the Kern mix series aimed to offer "artists free reign to weave their own story through a mixture of rarities and brand new material". As Resident Advisor revealed earlier today, the enduringly flamboyant International Deejay Gigolos boss DJ Hell (do a Google image search) has been commissioned for the second instalment; it might seem like an odd choice at first, yet it continues Tresor's efforts to ensure the Kern series doesn't pander to concepts of hype or immediacy.
No stranger to the art of the mix CD, Kern Vol 2  finds DJ Hell, real name Helmut Geier, adopting a markedly different tone to his last commercially released endeavour – the new wave and EBM flavoured Coming Home mix – drawing a broad line from 90s techno through to modern productions, thus retaining Tresor's loose outline. Across the twenty five track selection Geier finds room for the likes of Steve Poindexter, Sub Culture, Inner City and Dan Bell alongside mid to late noughties productions from Robert Hood and Yoav B as well as contemporary artists such as Capracara, Jonas Kopp and Recondite. A smattering of Geier's own DJ Hell reworks also feature on the mix, whilst Tresor will also issue a pair of self-explanatory addendum 12″s entitled The Exclusives and The Rarities.
Tresor will release Kern Vol. 2 on July 15.
Tracklisting:
1. Odori – Movements 1-4
2. Code 6 – Quad 1
3. Dan Diamond – Club Therapy (Peace Division Unreleased Mix)
4. Dark Comedy – War Of The Worlds (Epic Mix)
5. DJ Yoav B. – Energize
6. The Horrorist – Wet & Shiny (DJ Hell's 2013 Rework)
7. Literon – Machine 1
8. QX1 feat. Emanuel Pipen – Love Injection (Wild Child)
9. Robert Hood – Sleep Cycles
10. No Smoke – Koro Koro
11. Sub-Culture – Dreams (Tribal Life Mix)
12. Inner City – Ahnongay
13. Halogen – Bliss (DJ Hell's 2013 Rework)
14. Major Problems – Overdose
15. Recondite – DRGN
16. Jonas Kopp – X
17. Shivers – Fornax
18. DJ Spookie – Home Jam
19. Steve Poindexter – Whiplash
20. N.Y. Connection – N.Y.C – The Dub
21. DBX – Blip (Chicago Style – '92 Unreleased)
22. Lisa Cadena – Untitled A1
23. Sebastien San – Arp Madness
24. Recondite – EC 10
25. Capracara – Flashback '86 (DJ Hell's 2013 Rework)