World Unknown returns with double header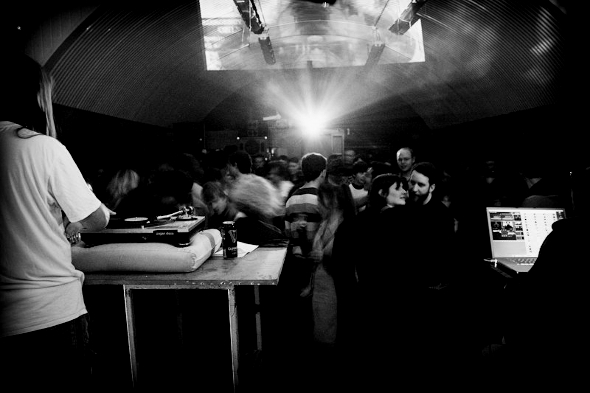 After a year of quiet, Andy Blake and Joe Hart's World Unknown label returns with a pair of twelve inches.
Borne out of the Brixton club night of the same name, the vinyl-only World Unknown label was launched some two years ago and acted as a primer for what to expect at the South London events, namely electronic music across the board sourced from the pool of talented attendees. There are numerous highlights from the label's six releases to date, with Timothy J Fairplay's "Cleopatra Loves The Acid", Apiento's "The Orange Place" and the Semtek and Chardonnay collaboration "Tacos For Dinner" long standing favourites at Juno Plus.
Whilst the World Unknown parties have continued to thrive, the label arm went into dormancy with a press release amusingly stating that Blake and Hart "withdrew to their mountain-top contrarium and feasted on a diet of laudanum and Turkish delight while watching Game of Thrones on repeat and drawing detailed topographical outlines of lands they plan to conquer."
Those plans come to fruition in the form of two 12″s, with both Blake and Hart featuring on WU7; Hart makes his vinyl debut in collusion with "fellow high class rent boy" YoungTEE of In Plain Sight fame, whilst Blake offers a "big grinding brute" called "Haunted Mechanism". Set to arrive in the same week is the eighth World Unknown 12″ which sees former Bird Scarer graduate Black Merlin share space with newcomer White Lodge, described as a regular attendee at World Unknown parties and responsible for the "opening salvo in this year's snare roll revival" with his 6/4 wobbler "Swung".
World Unknown will release both WU7 and WU8 on June 26.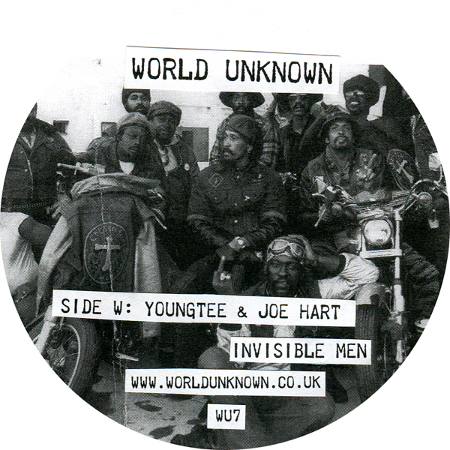 WU7 Tracklisting: 
Side W: Youngtee & Joe Hart – Invisible Men
Side U: Andy Blake – Haunted Mechanism
WU8 Tracklisting:
Side W: Black Merlin – 22.05
Side U: White Lodge – Swung