Keysound announce debut album from E.m.m.a.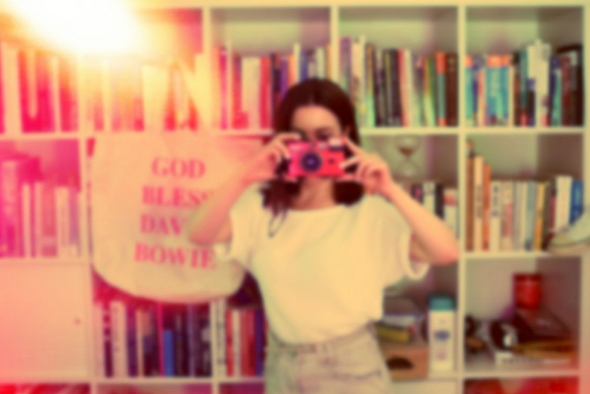 Keysound Recordings have announced details of the debut album from enigmatic producer E.m.m.a.
The London-based producer is one of the discoveries brought about by Keysound label heads Dusk and Blackdown's recent efforts to unearth various strands of 130bpm club music, particularly those inspired by the more colourful sounds of grime and funky currently bubbling under the surface in the UK. Initially making grime with "historical references to eras from the past", her sound soon developed into something more melodically baroque than her peers, leading to a release for the Wavey Tones label in 2012, and an appearance on Keysound's This Is How We Roll compilation earlier this year.
Entitled Blue Gardens, the producer's debut album sees an exploration of her myriad influences of "Coney Island, Delia Derbyshire, Baroque tonality, Victorian grime" and even "Microsoft's forgotten Encarta '96 encyclopaedia". Citing hearing Skream's "Midnight Request Line" as the moment that made her want to start producing, she began to identify with the likes of Rustie, Starkey, Zomby and Joker and began sending her tracks to future labelmate Sully (who also features on the album), while a chance meeting with Adamski led to her being inspired to write in different time signatures, as well as being introduced to Adrian Sherwood and Rebel MC, who appears on the album in the track "Jahovia".
Keysound Recordings will release Blue Gardens by E.m.m.a. on July 29.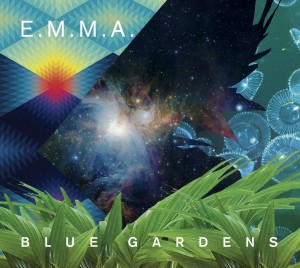 Tracklisting:
1. Intro
2. Dream Phone VIP
3. Cherry Favour
4. Jahovia ft Rebel MC
5. Marina
6. Nostrum ft Sully
7. Green Light
8. Shoot The Curl
9. Mood Ring
10. At Sea
11. Outro