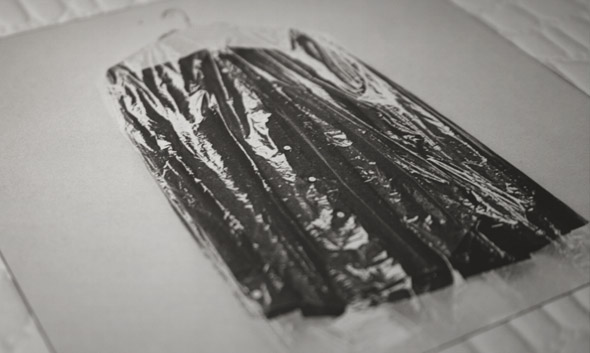 It's hard to argue that John Roberts has enjoyed something of a runaway success since he broke through with his Glass Eights debut album back in 2010. Prior singles on Feel Music and Dial had been well received, but the adulation heaped upon that first long player was nigh on unanimous, and deservedly so. That's not to say that Roberts has in anyway been seen to cynically capitalise on such an achievement, far from it. 
Aside from a select few remixes, there was a notable lack of material from Roberts subsequent to the release of Glass Eights, a refreshing turn of events when most would have been hammering out releases crafted with the confidence of one who has struck creative gold. Instead Roberts took the curious career curveball of co-editing The Travel Almanac, a high end publication with cult cover stars like David Lynch and Harmony Korine, whilst maintaining touring schedules. When Roberts' musical hiatus was finally broken last year with the Paper Frames EP, it signalled a promising creative arc for Roberts, which of course piled expectation high for the album that would succeed it, and it's pleasing to see that none of that faith he has engendered has been in vain.
What Paper Frames pointed towards, and which Fences has now dutifully delivered on, was a switch in rhythmic stance for Roberts. Glass Eights was, bar one track, driven by crisp and well defined 4/4 beats motored out of drum machines and decorated with other intriguing sources, but resolutely house in nature. It made sense as a record on Dial, and it gave us a sight of the creative potential that such well-worn beats can carry, for Roberts' style runs deeper into complex and accomplished realms of musicality than a vast amount of electronic producers.
The title track from that aformentioned last EP revealed a visceral kind of broken beat that blasted through the firm and reliable structures of Roberts' previous material, shuddering and splintering and yet still anchored to a groove. As the first full-length track on Fences, "Palace" continues that concept with a maddeningly detailed ripple of drum beats that tremble erratically as if to make a stark point away from the blueprint of old. It's a theme that runs through the whole album, and it seems to empower the ideas Roberts floats upon those beats.
After all, the rhythm section is but a fraction of the treasure to be reaped from John Roberts' music. What have stood him apart since the start are his classical tendencies, as living, breathing instruments feed into dynamic compositions that betray a mind steeped in the rules of music and how to contort them. Plaintive piano features heavily, often prepared in some way and always immaculately played, and ambitious string arrangements come in plucked forms where you might normally expect bows. Now though, where the intonation of his song writing has been freed up, so it has allowed his musicality to contract and stretch, to tense up and quiver, more so than it ever did before.
It has also allowed him to fuse the organic and electronic elements of his tracks in such a way that you barely spot the joins. There are shocking moments for certain, such as the fearsome explosion of beat on "Calico", but the intro of Chinese stringed instrument and synth sounds beautifully harmonious and the ensuing arrangement of snarling drum, bass and sound effects melds with the lead melody from what may well be an Erhu so as to sound completely natural.
That makes for one of the more electronically minded tracks too. On "Shoes", the half-step lurch is in deference to the piano and strings, kept natural to the point where you can hear the finger scrapes on the string as the note changes. The shorter interlude tracks too seem to make a point of keeping the focus on the acoustic instruments, and yet still tiny whispers of electronica will work their way into the mix.
There always seems to be a lot of information to take in with a John Roberts album, and the immediate hit lets you process but a surface reading of what has gone into the music. Glass Eights was a rich enough proposition, but the creative possibilities opened up within the non-standard grids of Roberts' new beats leave the mind whirling in the wake of each track. It's a wonderful sensation, promising that another long wait for the follow-up will be a bearable task as we work on processing this latest offering.
Oli Warwick 
Tracklisting:
1. Bleach
2. Palace
3. Mussels
4. Shoes
5. Calico
6. Braids
7. Plaster
8. Fences
9. Blanket
10. Chalkdust