Börft Records to issue mini LP from Andreas Tilliander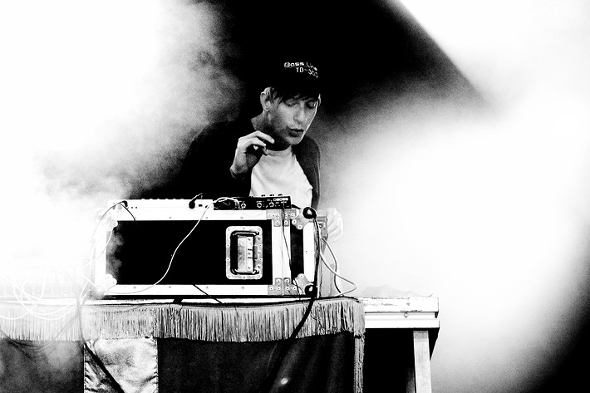 The Swedish producer will release a mini album through the cult label run by Frak later this summer. 
Announced earlier today in unassuming fashion via Tilliander's Twitter feed, the news is a further milestone in the blossoming relationship between the prolific producer and his compatriots Frak, having recently performed mastering duties on Erase, the trio's own excellent mini LP for the Psychic Malmö imprint. Furthermore, the forthcoming six track release, titled simply Mini LP and released under his surname, comes in a year where Tilliander has already served up one of this year's most interesting long players in the shape of the self-titled album under the TM404 name.
That album, released through the Kontra-Musik label, saw Tilliander indulge his obsession for the many models of classic Roland machinery, and ultimately proved there was still plenty of invention left in the tools responsible for acid house. Mini LP doesn't replicate the lofty concepts of that TM404 album; instead the six tracks sees Tilliander adopt a quirky angle on 90s acid and techno that feels wholly appropriate for the Börft label founded by Frak's Jan Svensson all the way back in 1987, or "summery piano acid meets darker dubs" as the producer himself calls it. Intriguingly, Tilliander also revealed on Twitter that the idea of releasing material on Börft had been a topic of discussion with Svensson for some fifteen years.
Börft Records will release Mini LP by Tilliander on LP format in mid-July.
Tracklisting:
1. Jellinghaus Rock
2. What The
3. Dunkel Dubdunkadunka
4. Turtle Beach
5. Hundra System
6. Skitã¼s