Five Records: Samuel Kerridge
A fresh-faced Samuel Kerridge emerged last year with Auris Interna, an accomplished debut for the Horizontal Ground imprint brandishing four gloomy, six-minute tracks of tribalistic drone and industrialised ambience.
Kerridge was subsequently further welcomed into the fold of fresh and forward thinking, techno-not-techno producers with the Waiting For Love 1-4 EP, released through Karl O'Connor's Downwards imprint earlier this year. A seemingly perfect home for Samuel Kerridge, this four track transmission was described quite aptly in a review on this site as "preferring a methodical and conceptual structure to his framework of sound, where its four components are successfully bonded to produce one single but transient mood." The Englishman will continue his dalliance with Downwards with a forthcoming EP entitled From The Shadows That Melt The Flesh due out later this month.
Currently based in Berlin, Kerridge runs the Contort party which invites attendees and challenges the DJ to explore a broader scope of sound and genre; an event "for open minded souls". Contort gives artists the opportunity to do something different behind the controls and the chance to play records not normally heard in a club context. An impressive roll call of artists have already played Contort, ranging from Ed Davenport, Bill Kouligas, Shapednoise, Cassegrain's Alex Tsirdis and other Prologue cohorts, Karl O'Connor and Christian Vogel.
Given the accomplished and distinctive nature of his music, Samuel Kerridge seems like a perfect candidate to trace back his musical influences with Juno Plus as part of our Five Records series, with his selections commencing with epic bouts of eastern themed prog rock, moving into the avant-garde and across to proto-punk and occultist instrumentals, to finely tuned synthesis and programmed drum machines, and ending with a Detroit and 303 acid anthem.
1. Velvet Underground "Venus In Furs" (Verve Records // Polydor)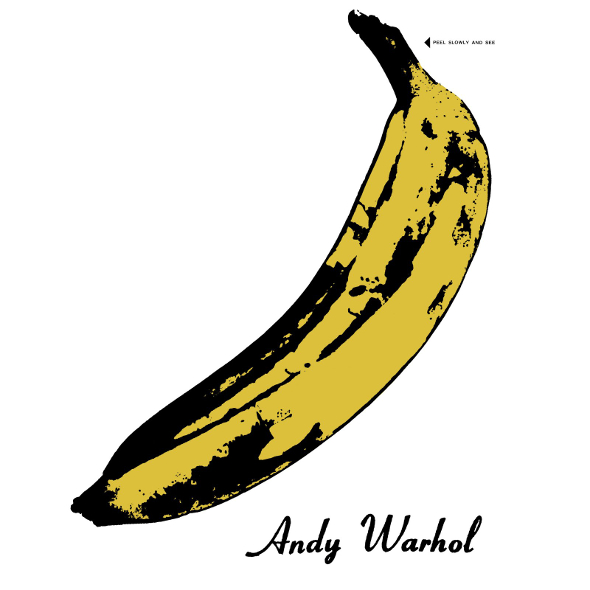 Why did you choose this track as your first? Was it an early discovery or something you found later?
This was one of the first records that came to me. It's haunting and musically shocking. The violin draws me in and Lou Reeds voice makes it sound so cold and calculated. It's almost drone-like, meditating on that one sound. I love the fact it's about Sacher-Masoch's novel. I can imagine the track really frightened a lot of people back then. It has definitely been an influence on many levels for me and something I have drawn inspiration from. I used to watch re-runs of The Old Great Whistle Test and documentaries of that era ('70s/'80s) with my Dad. He'd be narrating the program himself, telling me about the bands and stories he had. I think this is how I discovered a lot of music from that era and I would then go and buy their albums. From their discography, this track in particular really stands out for me.
Have you read Venus In Furs by any chance?
I haven't, but I know I should. I am aware of its content and the unfinished "Legacy of Cain". It is interesting to see where some artists get their inspiration from. Lou Reed is a great writer and poet, a lot of his material openly draws from personal experiences, which if you listen to his work, is very interesting.
So you are a big Lou Reed and Velvet Underground fan then?
Both. I'm also really into Lou Reed's solo stuff. A lot of music from that era gets under my skin.
What is it about that era that gets under your skin?
Free love, sexual liberation, and vegetable patches. It's just the whole vibe of that era and the experimentation that was going on. Society on a whole had been restraint and then a generation just started letting themselves go. The music, art, fashion, drugs; some parts of the world really started to find its feet and change their outlook and attitudes. When people tell me stories about it I'm engrossed by it all, the early stages especially; it was really about the music and people felt that, everyone was together, similar to the acid house movement. Artists were proper artists, not some media hyped X Factor-tosser moulded into a wet dream. This has been happening in electronic music for a long time – these people forget or don't know what it's all about – and come in on this scene reading the end of year charts thinking they know it all. A lot of people have lost the vision and are more worried about their politics and hidden agendas than what really matters. These movements have been about kicking back against the system, not creating one.
2.Pink Floyd "Set The Controls for The Heart Of The Sun" (Columbia)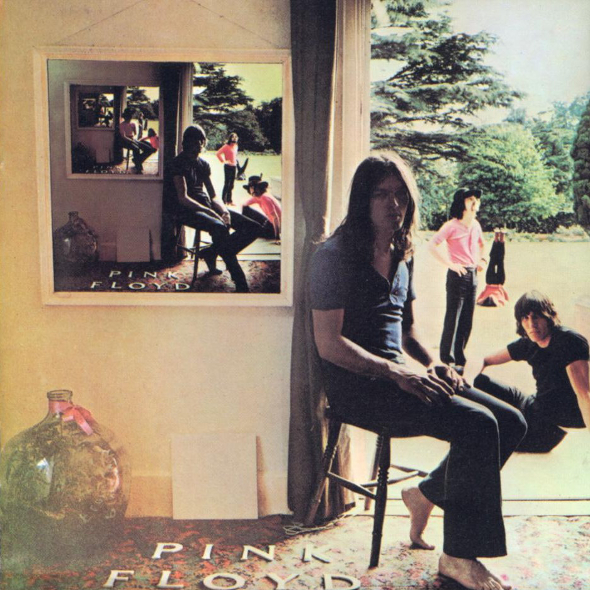 So music from the late '60s early '70s has been a big inspiration?
Definitely. I think listening to early albums by these artists really gave me the belief and encouragement to experiment with music. I see their earlier work as some of their best, especially with the Floyd when Syd Barrett was involved – although he had a small part to play in "Set the Controls for the Heart of the Sun". The band was finding themselves, this music was new to everyone and their experimentation was supported. I have always looked at these artists and their approach towards making music in my early phases of vision and motivation.
So what is it you particularly like about this song? It features a lot of the drone-like, meditating sounds you spoke of before.
For a start I think the song title is great. Before even hearing the record it sets the tone. It features on a couple of their albums, but I think the best version is on Ummagumma. The track builds and builds and creates great tension, before it breaks into a long breakdown – which is a masterpiece – and then it all slowly returns. There is real depth to the track, and the rhythm of the drums and the vocal; 'set the controls for the heart of the sun', make it a killer. It's a great piece of psychedelia and set the standard for progressive rock.
Is it these tensions, builds and breakdowns that inspired your own productions?
To some extent yes, and I certainly draw inspiration from the philosophy and approach they took. You can hear the soul and commitment these guys put into their early tracks. In a time where they were seen by a lot of society as outcasts, and the grief they got from music journalists; they believed in themselves and had a vision and did their own thing. The free flowing acid probably helped too. These tracks also help me to think straight, cleans my palate and I can see where I want to go. I think you can hear the crossovers in my music. As good as a lot of new music is, I don't really draw inspiration from many electronic musicians at the moment.
What electronic musicians have you drawn inspiration from? 
I try and gauge it on what I still listen to – three, five, ten – years down the line from discovering it and then seeing if I still connect with it. Something just clicks and you get what it's all about. There's a lot of records that I think are great, but then they just turn into a flash in the pan for me. Electronic artists who continually rotate in my life are people like Shackleton and the Skull Disco releases, Karl O'Connor's work, Sunn 0))), Whitehouse, Pan Sonic, Kevin Drumm, Throbbing Gristle, Donato Dozzy – for the submersive qualities in his music – and Emptyset all really stand out and I'm sure they have inspired my sound. I think it would be difficult to sit here and say no electronic musicians whatsoever have had an effect on me, especially in a time where we are overloaded with these sounds and in a time where everyone has access to music making programs.
3. Shackleton "Tin Foil Sky" (Skull Disco)
Shackleton seems to be a producers-producer, regardless of what genre other producers are making. Is there a particular track of his that is special to you?
One of my favourites has to be "Tin Foil Sky". The drumming is insane, it seems to change over and over again, whether it be velocity or arrangement, like the whole thing was recorded in one take. His meticulous precision is outstanding. It's really hypnotic and pounding and the bass adds a great groove. I've been playing it in sets for years; one that rarely leaves my bag. I remember when all the Skull Disco stuff started coming out, I was knocked out, it really blew me away, I was like 'what the fuck is this'. I then went about buying every release as they were issued. It just hit me, like it did for a lot of people. The timing of it was spot on. Shackleton has completely got his own thing, he's carved out something special – you know when it's his – and that's great to have such a stamp on something. I think the reason why it's so popular and made such an impact was that it's so individual; people get bored, you need to push the boundaries and do your own thing, put your own stamp on proceedings. It's your art, do whatever the fuck you want with it.
I think one of the most alluring factors of Shackleton's music is his ability to completely separate the high and mid frequencies from the lows. A lot of dance music is geared toward the lower spectrum frequencies. Shackleton is a good example of someone that weighs up the balance with something lighter.
Yeah, and I think this goes back to what you said about him being a producers-producer. He's technically superior to a lot of people, but that's also his style.
You've played "Tin Foil Sky" and Shackleton in your sets, what about the others we've talked about?
Yeah, I've played "Tin Foil Sky" a lot, it never leaves my bag. It's great to break a set with this, and it seems to work every time. I've played the others in more experimental sets when it has fitted with the moment. The Contort events can be good for this.
How far have you pushed yourself with playing challenging and leftfield records at Contort?
That's what Contort is all about. Challenging yourself as an artist and the people listening. I like to DJ the opening set, playing a variety of electronic music; film scores, soundtracks, noise, subtle techno – layering lots of different elements of tracks. I also use a lot of unreleased, individual sounds and home made tracks specifically produced for Contort, so it's unique to me. In a way, sometimes the way I DJ at Contort is like remixing and producing on the fly, but with turntables and CDJs. I'll play some records at the slowest pitch – try and mess with people – but also keep a groove going in there somewhere and take the listener on a journey.
I think the possibility of playing and hearing music like what you described at Contort, is a rare opportunity to listen to music – made for the club or otherwise – in a totally different context. Is Berlin the place to do that kind of thing?
When I moved to Berlin I thought I would be overwhelmed by how many music nights with this aesthetic would be in operation. I was sadly disappointed, along with a lot of other people. That's why we started Contort. There are promoters doing great things, but it's few and far between. There is definitely a crowd for it in Berlin, I just think the majority put up with what they are shown. I've been told it never used to be this way, it used to be diverse. Berlin is great, but musically, compared to other European cities, it's not as vibrant as some people make it out to be. It has become very insular.
4.Throbbing Gristle – Six Six Sixties (Industrial Records)
First of all the artwork from the album "Six Six Sixties" appears on is great. It's like Throbbing Gristle wanted 20 Jazz Funk Greats to turn up in the records stalls of Mauerpark next to records by Engelbert Humperdinck or Burt Bacharach – not the "industrial" section. It's also the last track on the album, does that have anything to do with why you chose it?
I've always wondered if any unsuspecting victim has bought this album with the misconception of it actually being 20 jazz funk greats; got home, put it on, and… I'd like to think so. I chose the particular track as it's been on repeat for a long time. It's one of those tracks I wish I had made. I'm 30-plus years too late though.
It's often the case that people discover the electronic variety of industrial music first and then trace back its roots. Was that the case with you and Throbbing Gristle, or were they your introduction to industrial music?
My initial submersion into the genre was through Boyd Rice and Coil, which then quite quickly led me to Throbbing Gristle. Being before my time, I find myself tracing back a lot of music.
Were, or are you interested in occultist arts and themes being a fan of Boyd Rice and Coil?
No, I'm just interested in the music.
5.Underground Resistance "303 Sunset" (Underground Resistance)
How important are Underground Resistance to you personally. Do you own the t-shirt?
No I don't own the t-shirt, but I have the utmost respect for UR and how their emphasis was on the music, not the person behind it. I loved how they kicked back against the industry and state. It's been well documented how they have pioneered Detroit. They changed the landscape of electronic music and people are still using their ideology to this day. I do think there are a lot of Detroit artists that now live off that, even though they have no or little association to that movement that happened back then.
Yes, would you agree it was something similar to what Downwards were doing – a label you released with earlier this year?
Definitely, and I still think Downwards is setting the standard to this day – it's the only way forward. I think you can look back at a few different movements and labels that were really pushing things forward at that time. I think it's naive to try and pinpoint one area of the world, one group of people, or one label.
So why "303 Sunset" of all the UR tracks?
It's got that free party vibe that reminds me of going to those parties. I was only a kid, but when I hear this record it takes me back. I imagine the new day breaking and a room full of people jumping around to this. It's got a great groove and the keys and pads make me lose myself. It has a great energy and of course the signature acid line kills it.
Were you someone that listened to club music before you stepped into a nightclub?
Yeah, I was brought up on it by my mum and dad. I went to my first party when I was four; Illegal and legal. We had a VW Camper van and I remember following convoys of cars up into parties in the woods. It was played everywhere and at the time when I was growing up it was on the radio all the time – and in the charts – so I was bound to be influenced by it. I got decks when I was 13 or 14 and started buying vinyl from there.
So your parents are UR fans and you're a fan of The Velvet Underground and Pink Floyd. It's usually the other way around.
It usually should be. They introduced me to a lot, which I'm hugely grateful for. It's allowed me to appreciate all types of music and have a great understanding of where it all came from and why.
Interview by James Manning