The Black Dog – Tranklements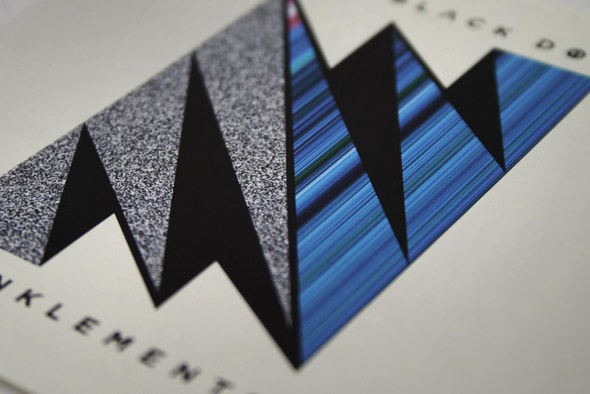 For this writer, the Black Dog are like a comfortable old hoodie top. They are familiar, dependable and evoke many great memories and even some bad ones. They have been there during the many twists and turns during this writer's adult life, often sound tracking friendships and relationships, providing memories of the houses and flats that I've called home. Like a trusty hoodie, they have provided warmth and comfort when it's needed, but like this writer's favourite article of clothing, have also ended up occasionally with holes and frayed at the edges.
Despite this, they are always deserving of personal attention. Bytes was this writer's first taste of The Black Dog, followed by Spanners; both albums were filled with magical, brilliant interpretations of Detroit techno, hardcore and nascent jungle (the term 'intelligent techno' is excluded because it sounds so bloody superior). When the original line-up disintegrated and Ed Handley and Andy Turner left, it felt like I had lost something close to me (that favourite hoodie perhaps?) and there was a feeling that it would never be the same again. This feeling wasn't helped by the underwhelming Music for Adverts (and Short Films) that was released on Warp Records back in 1996.
But a decade later, The Black Dog came back and delivered a string of excellent techno albums – including Silenced and Radio Scarecrow. Moreover, 2010's brilliant ambient album Music for Real Airports saw Black Dog Mark II developing a sonic identity of their own. Thankfully, it's an approach that continues on their latest album Tranklements. There are some references to the past, much like Bytes, the album has a series of ambient/textured interludes called "Bolts" and it also features some beautiful, 90s-redolent ambience, as the unfolding acid of "Alien Boys" and the breathy synths of "Spatchka" demonstrate.
But Tranklements is nothing if not an album rooted in the present. The superbly titled "Atavistic Resurgence" sees metallic drums fired up by blasts of noisy bass and tranced out synths, creating a groove of sorts that sits somewhere between techno and pure abstraction. "Hymn for SoYo" meanwhile features irresistibly detuned synths unfolding over a glitchy, stepping groove and "Pray Crash 1 & 2" move from lithe break beats and grainy bass to a more slinky, stripped back techno rhythm. It's clear that The Black Dog have got more adventurous with age and some of the best tracks – "First Cut" and "Internal Collapse" – teem with crashing snares, grainy bass and, in the background understated beats.
That said, its is also clear that they cannot refuse the temptation to make melodic, evocative electronic music, and the swirling textures of "Cult Mentality" and the frozen, icy melodies of "Death Bingo" are among the most beautiful techno tracks you will hear in 2013. There's a chill wind coming in from South Yorkshire; time to get the old hoodie out.
Richard Brophy
Tracklisting:
1. Alien Boys
Bolt No.6
2. Atavistic Resurgence
Bolt 11b
3. Cult Mentality
4. Hymn For SoYo
Bolt 3533f
5. Pray Crash I
6. Pray Crash II
Bolt 57w
7. Internal Collapse
8. First Cut
Bolt 9>3
9. Death Bingo
10. Mind Object
11. Spatchka