Planet Mu ready Interplanetary Prophets release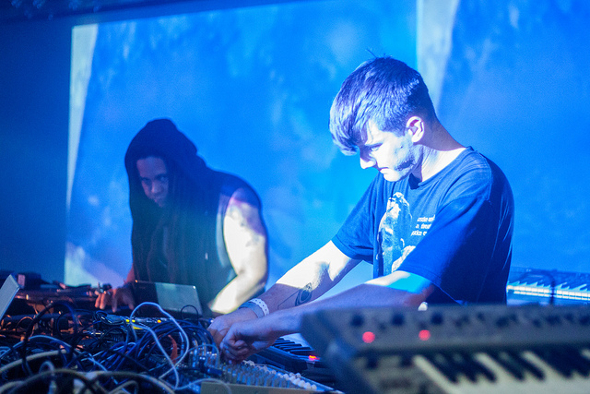 Hieroglyphic Being and Ital combine on record for forthcoming Zero Hour EP.
The Interplanetary Prophets collaboration came to fruition at last year's Unsound festival in Krakow, with the festival especially commissioning the performance from Hieroglyphic Being aka Jamal Moss and Ital's Daniel Martin McCormick. How the collaboration came about was memorably described by Moss to Todd Burns for an RA Exchange recorded at the festival, revealing Unsound's organisers placed a call whilst he was "sitting at home, eating some hot wings and playing with my kitty-kat".
Although Interplanetary Prophets was intended as a one-off performance between the Mathematics boss and McCormick, it seems that the pair have been persuaded by Planet Mu to commit the material to record. The forthcoming Zero Hour EP features three dense, extended pieces that were edited down from a series of studio jams that Moss and McCormick recorded earlier this year. Intriguingly, a press release references Ike Yard in relation to the title track which also sees Moss step up to the microphone to deliver some deadpan vocals.
Planet Mu will release the Zero Hour EP by Interplanetary Prophets on July 16.
Tracklisting:
1. Burning Chrome
2. Zero Hour
3. Running Out Of Time
Header image by Anna Spysz