Various Artists – Tectonic Plates Vol. 4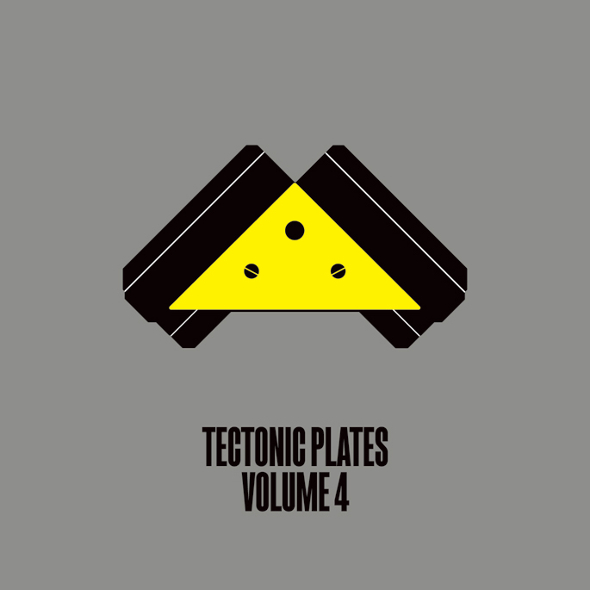 When you have the likes of Skream declaring that they're moving wholeheartedly away from dubstep to focus on disco and house productions, it is clear that a genre's peak of popularity has passed and the sound du jour is something else entirely. Make of such statements what you will, but at least in these transitional periods there is a sense of cleansing, when the less pure-hearted of producers have hopped on to the next buzz.
It's not a crystal clear point to make, as even Pinch and his Tectonic imprint have displayed interest and versatility in embracing tempos and styles outside the realms of purist dubstep, but even if the sounds may vary the spirit has remained. It wouldn't be easy to picture a label where Distance, Roska, Pursuit Grooves and Distal all share space comfortably, but even as he has widened the net Pinch has undeniably managed to keep a consistency to his label that has never strayed from the ethics of experimentation, mood and space that defined the scene the label was borne out of.
Reaching a considerable fourth instalment in the Tectonic Plates series, the label now feels strong enough to stand independent of genre stabilisers. With at least ten bold, worthwhile artist albums issued forth on top of the steady stream of club-crushing twelves, Tectonic can truly be considered a label proper with the infrastructure to grow and last like many of the greats of dance music have (think Warp, Stones Throw, Planet Mu, Ninja Tune). With the changing tide of hype around it though, compilations such as these are great opportunities to assess just where the label is at right now.
Sounds have certainly moved on from the monochrome half-step of the label's early days, but things are still decidedly broken in the face of so much house and techno. It's easy to be fooled at first; Jakes' stomping "Rounds" comes on with a steppas thrum of kick drum, but this is certainly not techno. The space in which smarting slaps of snare and ring modulated grind exist has all the hallmarks of dubstep agoraphobia. Most importantly though, there's such an overwhelming array of sonic information to take in on all these tracks. Guido's effervescent "State Of Joy" needs a focused mind to catch his fractured groove, while Decibel hammers down a frenzied flurry of percussion fired off in double-time. Mumdance & Logos create an industrial malaise out of their drum ensemble, while Distal gets as twitchy as possible with the found sound pop and jive of "Kerplunk".
There are also plenty of moments of rich melody, as on the aforementioned Distal track with its day-glo stabs or on Sinistarr & Texel's loping boogie swing workout "Decibell". Armour may seem to be bringing musical tones with "Skylark" but this soon turns out to be a false hope as the track wilfully disregards any notion of steady groove and instead fights tooth and nail to disassemble itself for its own troubled duration. It's pleasing to see a swathe of fresh names appearing on Tectonic Plates Vol. 4, eschewing the appeal of leaning on established artists and old friends to shift units and instead seizing the platform upon which to promote new talent. It's an admirable move and it pays off, conjuring up some surprising results in the process.
Those wanting dubstep to remain in the classic 2004 vein will likely be disappointed, and those bitten by the house bug will probably be disinterested. Those wishing to file this compilation by genre will have a tough old time of it as well, but to all intents and purposes this feels like as honest an update and continuation of dubstep ethics as you could hope for.
Oli Warwick
Tracklistiing:
1. Jakes – Rounds
2. Guido – State Of Joy
3. Sinistarr & Texel – Decibell
4. Decibel – Talk
5. Mumdance & Logos – Drum Boss
6. Distal – Kerplunk
7. Kryptic Minds – Convoluted
8. Steve Digital – Larry Shite On The Night
9. Armour – Skylark
10. Pursuit Grooves – Hard Beginnings
11. Acre – DXTR
12. Beneath – Flight