Smallville to release debut album from Steven Tang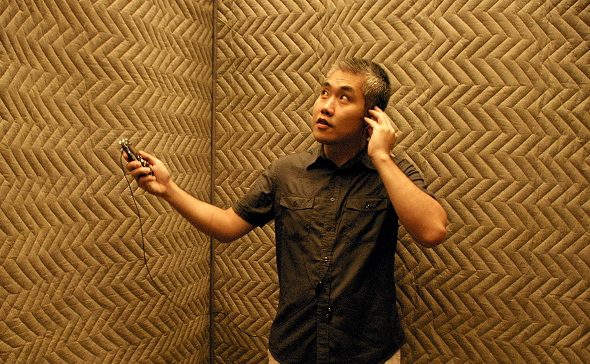 Steven Tang will release his debut album Disconnect To Connect in July through the Smallville label.
Emerging as a producer in the late nineties, the Hong Kong native took his growing fascination with the nascent strains of house music discovered whilst growing up in Chicago, and applied them to the foundation of his own Emphasis Recordings in 1998. The record label has since proved an intermittent outlet for Tang's considered take on deep house, also taking in his material as Tang, Obsolete Music Technology and Misguided.
Having benefited from further releases on Syncrophone, Keith Worthy's Aesthetic Audio and the Dolly label run by Steffi, Tang will now add another respected hub to his discography with the forthcoming Disconnect To Connect long player for Hamburg-based label and record shop Smallville. Speaking on the album, a press release quotes the producer as revealing it represents the realisation of a long held ambition:
"The idea for the album really started around year 1999 or 2000, when I completed the tracks "Interstice," "It's Perceived As Sound" and "Brink Of Dawn". When the tracks were done, I felt they were better suited for an album release because I experimented outside of the typical 4/4 dance track. I wanted to experiment with ambient music; like something without a kick drum, or different time signatures, which led me to creating a jazz tune using electronic instruments."
It makes complete sense then, that the forthcoming nine track set includes these aforementioned productions from his early days, along with unreleased material recorded over subsequent years that Tang felt more suited for the album format. Smallville were apparently the first label Tang had in mind to release Disconnect To Connect, with the Hamburg label tasking go-to-artist Stefan Marx not only with the typically distinctive cover art but also commissioning him to design a 12 page offset paper booklet to accompany the CD version of the album.
Smallville Records will release Disconnect To Connect by Steven Tang in CD and vinyl formats on July  15.
Tracklisting:
1. Interstice
2. Disconnect To Connect
3. Some Solace
4. Eternal
5. Heat Burst
6. It's Perceived As Sound
7. Sunspot
8. Potential Light
9. Brink Of Dawn