Vakula's album on Firecracker Recordings finally due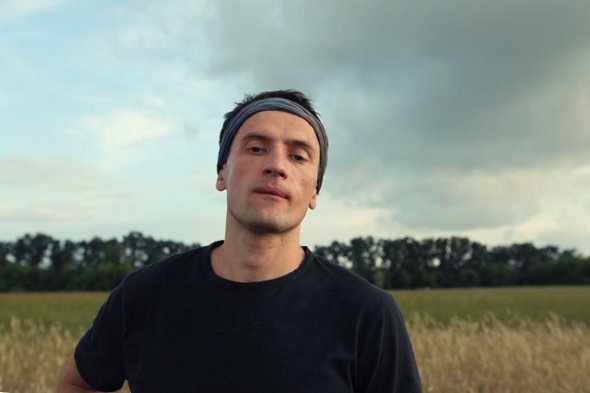 The long promised album from "the Slavic spiritual warrior" on the Scottish label will arrive next month. 
Details on a Firecracker long player from the prolific Ukrainian producer first surfaced over a year ago when the the Edinburgh based label uploaded a 12 track Soundcloud set for You've Never Been To Konotop containing brief clips, with a promised release date of May 2012. Given that the producer – real name Mikhaylo Vityk – already had two long players slated for release at this point under his Vedomir and V aliases, it's perhaps for the best that the Firecracker release never materialised last year, and the delays are all the more understandable when you consider the work that's been put into the presentation.
Now officially titled You've Never Been To Konotop (Selected Works 2009-2012), the vinyl edition of the forthcoming twelve track album comes in a one off triple 180g 12″ pressing housed in a unique double gatefold sleeve with hand-drawn, silk screened artwork from Firecracker's in house art director Lindsay "House Of Traps" Todd.  Musically, the album collates unreleased material from the three year period that Vityk truly came to prominence with a succession of 12″ releases across Dekmantel, Ethereal Sounds, 3rd Strike and Firecracker offshoot Shevchenko. 
Indeed the collection apparently most closely resembles Vakula's output on that latter label, seeing the producer take the template of house and meld it with elements of "Ukrainian folk melodies, esoteric cryptic rhythm patterns, field recordings, interludes and overgrown organic effects hidden beneath acres of cosmic murk."
Firecracker Recordings will release You've Never Been To Konotop (Selected Works 2009-2012) by Vakula on 3xLP and CD in late June.
Tracklisting: 
A1. Jazz Mutants
A2. New Romantic
B1. We Have Soul
B2. Mama Said Go Slow (Album Dub)
C1. Sleepy Vision
C2. Hope Soon To Be There
D1. In My Head
D2. Was
E1. Exp Techno
E2. For Juju & Jordash
F1. You've Never Been To Konotop
F2. Still Time (Album Dub)