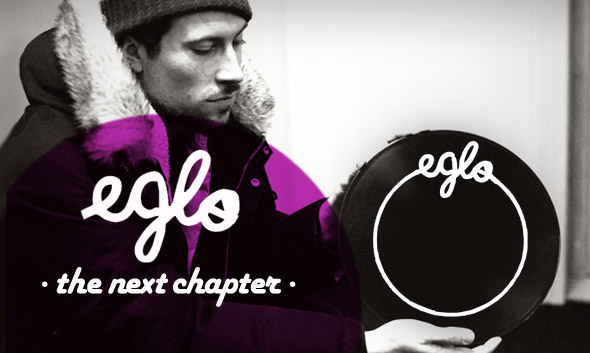 2013 sees Eglo celebrate four years of releasing music with their first label compilation Eglo Records Vol 1, a year in which label head Alexander Nut ponders the next step for his close-knit stable of artists. Tom Banham speaks to Nut along with Fatima and FunkinEven.
The most successful dance labels become shorthand for a specific sound. Despite only releasing nine records, Basic Channel defined the deepest and dubbiest of techno. M_nus is clacking machine minimal, all digital sparks and pulsing subs. Even young labels carry an aural fingerprint; Hot Creations and its offshoots are admirably blinkered in their dedication to retooled G-funk and the ketamine-addled vocal.
The Eglo label set up by Rinse DJ Alex Nut and electronic auteur Sam 'Floating Points' Shepherd four years ago is more slippery. Across a quarter-century of releases it has meandered between fractured nu-jazz, soul, bass music in its many, unquantifiable forms, UK funky, acid-bath techno and more besides. Individual 12"s frequently straddle a plethora of sounds and styles, and the imprint's close-knit stable of producers seem possessed with the pursuit of variety, regularly popping up on each other's EPs to try their hand at the unexpected. It's madness in a musical landscape where uniformity has become necessity, where "don't surprise your audience" seems the mantra of untold house and techno labels, as they gently re-engineer the tried and tested so punters know exactly what they're buying into.
And yet, somehow, Eglo has become buy-on-sight. It seems that even amid the two-minute online previews, the obsession with categorisation and functionality, and the disposability of internet-era electronic music, ultimately, quality will come out on top. "Genres are a hard thing. Always something I've tried to steer clear of," says Nut, smiling. "Every time I go to a record store, I'm like: 'Why is this in the house section?' Like Fatima's Follow You EP. OK, it's got one house tune on there, but what about all the soul and R&B fans? Because it's pretty trippy, pretty experimental. But I guess you've got to have a shelf in the record store."
Walk into a record shop these days and you're more likely to find their releases on a shelf simply marked 'Eglo', rather than slotted uncomfortably into the house or techno racks. It's an honour usually reserved for those sound-defining imprints, but one that feels especially appropriate for a label whose output is so difficult to characterise, even for its founder. "I wouldn't say it's a particular 'sound'," agrees Nut, "but there's definitely an underlying spirit to everything. There's a connection between the artists, and I do feel that we've got a kind of identity."
Vague? Perhaps, but listen to Eglo's recent compilation, released at the end of April, and it makes sense. Across two discs, the Eglo skeleton is laid bare, and though the individual bones protrude in myriad directions – the lush house of Floating Points' "Marilyn", or the subterranean hip-hop of the label's first ever release, "Radiality", on first glance offering sharp contrast with Fatima's soaring soul and FunkinEven's clattering techno – they're pulled together by tendons, certain approaches to rhythm and melody that transcend individual tracks. "What binds it all together is the soul in the sounds," says Fatima, Eglo's resident songstress, whose shine-chilling vocal pops up frequently on the compilation, foil to productions by Dam Funk and FunkinEven. "It's all rooted in something inspiring."
That sense of cohesion amid the disparity is thanks to Nut's approach to A&R, which values relationships over individual releases. It's an increasingly rare approach, with label bosses now more likely to trawl Soundcloud for heavy play counts, and sign releases without ever speaking to the artist. "I have to know the person before I release their music," explains Nut. "I like to know there's a bond there. And I like to make sure there's some cross-pollination going on. So take an artist like Dirg Gerner, who's got the next Eglo release. On his release for Ho Tep [the label Nut runs by himself], Fatima's on there. And he's producing music for Fatima's album. Sam [Floating Points] too. We're like an extended family, and that's how I like to work. It helps to create an atmosphere. And that's really important with what we do; that vibe, and that atmosphere."
For Eglo mainstay Steven Julien, better known as genre-hopping maverick FunkinEven, that commitment opened doors for him to take creative risks. "My first release was boogie, house and swing, all one record," he recalls. "For a label to accept that shows that they're well educated, to be that open. And it gives me complete freedom when I'm writing music. That was the best thing for me, when I was starting out, so I didn't get pigeonholed in my DJ sets, or in my releases." That 12", the Kleer EP, was only Eglo's third release, and Julien's been an integral part of the family ever since, putting out regular releases and collaborating with the rest of the roster. It's also given him the platform to launch his own label, Apron, and team up with long-time Eglo friend and Detroit prodigy Kyle Hall, for the speaker-rattling FunkinEvil project. "It's like teaching a baby to walk, and then letting them go out by themselves," he smiles, "to see what the world's really like."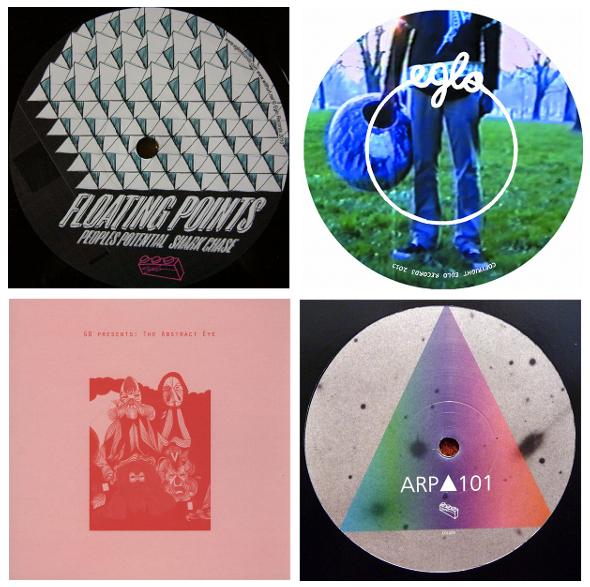 It's a tactic that encourages Eglo to invest time and money in its artists, in the knowledge that every step they take forward, the label takes with them. And Nut's adamant that treading water is as bad as moving backward. "It's boring. It's boring for fans and it's boring for us. So it's important that, musically, we step up. We can't just keep on at the same level, we need to constantly progress." Currently, that progression is down two paths; albums, and live shows that are actually live, either with Fatima and her band, or Shepherd's Floating Points Ensemble. "But right now, facilitating that is pretty hard," he admits. "It takes time, and it takes money. So at the moment we're still collecting the artists together, and working out our strengths and weaknesses. Trying to improve, and trying to pull a pot of money together to work with."
For Nut, the compilation marks the closing of Eglo's opening chapter. "Four years is a fair trial. We've made our little mark, cut our own niche, in a way," he laughs. "And people seem to like it, and we're now able to spend all our time doing it. But it's a lot of pressure, and a lot of responsibility. Because you've put everything into these first few things you do, and then where do you go from there? So do you stop doing it? I don't feel like, with anything, I want to run it into the ground or milk it. If there comes a time when we should just stop, I'd rather end on a high, but that's not how it feels right now. It feels like we've just completed level one. Now we've got to move onto the next one."
That "first level" was as zeitgesty a label-founding as you could imagine. Having moved to London from Wolverhampton, Nut was working in music PR, and hosting a weekly show on Rinse FM. Somehow he came across a copy of "Radiality" from an unsigned, unheard of producer called Floating Points and, after playing it on the show a few times, the pair began to exchange emails. But it wasn't until a night at Plastic People's CDR, the long-running night where budding producers submit their tracks to be played over the club's famed soundsystem, that Nut heard the track in the wild.
"I went up to Tony and Gavin, who run the night, and said: 'Where's this dude?' And they pointed to him, this guy over in the corner. I had a preconception about who I thought would make the music, and I thought: 'That guy? He looks like a scientist.' The glasses. The pens in the top pocket. He's a scientist through and through." Nut laughs, and his first impressions were perceptive; at the time Shepherd was studying for a PhD in neuroscience, spending the day in the laboratory, and his evenings crafting intricately detailed machine music.
"So we got chatting, and developed a friendship, and I was just blown away by his music. And I was working in music PR – press and radio, DJ plugging – so I asked him to let me help him get a deal, or release some records. I shopped him around to the people we respected, but we were never that overwhelmed by people's responses." Frustrated by delays, and realising that they'd rather not cede control anyway, they pressed up a 7". "I spent the first couple of weeks standing in clubs with these records," he remembers, "and they always sold. It was the first time I've ever done something that seemed to work. Normally, you're swimming upstream with these things. But this just worked."
"It's important that, musically, we step up. We can't just keep on at the same level, we need to constantly progress."
It took a year from the pair meeting to releasing that first record and thanks to mastering and pressing problems, another six months before Floating Points' follow-up, the Vacuum EP, was ready. It sold out almost overnight. "To this day, we still repress that record every three or four months," Nut smiles. "We'd gone from selling 500 to selling a couple of thousand. We'd gone from just recouping to actually making a little bit of money. It was a real turning point."
By then he was living with Fatima, who'd he'd discovered singing in a tiny basement club, and who was adamant she was going to put out music on seminal LA imprint Stones Throw. "That was her mission. And I had to coax her into the idea of releasing with us. She's got very high standards, she knows what she likes and who she wants to be associated with, and though we'd done a couple of things, we didn't have a rep at the time. So I told her: 'This is your friends, let's make our own thing. Why rely on other people?'"
She's glad she listened. "Alex is one of my best friends, my unofficial manager, my DJ. He's done a lot. And Sam's produced for me on various Eglo releases. They've both got so much knowledge, and are so passionate about what they do." Nut too pinpoints that marriage of Shepherd's esoteric knowledge – he's a classically-trained musician who more than knows his way around a studio – and his own experience in the practical side of the music business, as instrumental to Eglo's success. "He's from more of an academic, educational background, and I'm from – what's the opposite of that?" Another laugh. "Between us we were experts in two different fields, and it made a really healthy breeding ground for different artists."
When I push Nut for his dream Eglo signings, he's cagey. "There are always aspirations, but everyone I've worked with so far has been a dream person that I've wanted to work with, because it's someone whose talent has blown me away at some point." It's a politician's answer, but then such is Nut's enthusiasm for his artists – and he does seem to feel that they're his artists – that you believe him.
Even when the label counts Theo Parrish, Kyle Hall and Benji B among its many admirers. "I'm not so heavy into sourcing people for the sake of it," he says when I point this out. "But yeah, a lot of those people that we really respect and admire, we've got that relationship with already. So maybe we'll see them doing things with the label."
For now, though, the focus remains steadfastly on the existing roster; bringing new faces into the family, and pushing their existing talent to the next level. He's especially animated by the prospect of live music, a perhaps strange obsession for a man who DJs for a living, but one that he believes offers a transcendent experience that standard nightclub shows can't. "There was a period of two weeks last year, when I saw Parliament at the Jazz Café, D'Angelo at Brixton Academy and the Pyramids at Café OTO," he recalls, "and I just felt so energised that month, by that music. I was so inspired. I felt fulfilled. And I'd not got that a lot of times with club gigs I'd been going to, or DJ sets.
"DJing's great, studio production's great, but there's a world beyond that. If you delve deeper into music, start going back, you end listening to people like Ebo Taylor, real amazing musicians," he enthuses. "There's nothing like seeing live music in that way, when you've got a real genius at work. Sam is essentially someone like that, capable of doing the crazy shit live." And for Nut, that ever-important progression is geared firmly towards live music, to making sure that Floating Points is never seen without his Ensemble and Fatima's always backed by a live band. "It pushes her vocal capability, and draws on the mood of the room. If the musicians are all in unison, and there's a vibe going on, then they can build it, make the room go crazy. But if you're just stuck to a PA and a record, that's the only thing you can do. To keep to that train track." And if there's one thing you could never accuse Eglo of, it's sticking to the tracks.
Interview by Tom Banham
Eglo Records Vol.1 is out now