Crooked Man: There Ain't No Presets
Having spent the best part of a decade on "directionless fiddling," Sheffield icon Richard Barratt has a new purpose: bringing "real songs" back into the world of underground house music as Crooked Man. We dispatched our own curmudgeonly South Yorkshireman Matt Anniss to track him down for a chat. Just don't call it a comeback…
Richard Barratt is frustrated by lots of things, but mainly by his advancing years. "I'm 50 now. It's fucking horrendous," he says down the phone from his home in Hathersage, a sleepy and picturesque village in the Peak District. "What happened? Still making pop music at my age is totally sad. When I was a music-obsessed teenager, the idea of a 50 year-old making music was ridiculous. Why would Grandad be hanging around with us youths? I mean, why would you? But what else can I do? I'm unemployable. Who the fuck would give me a job? Tescos or B&Q? Great."
Barratt doesn't perhaps sound like your average maker of wonky, club-friendly house music, but that may just be the secret to his success. Under his more familiar Parrot alias, he's been making music for the best part of 26 years. Along the way he's had pop hits, been asked to produce Britney Spears and even played a part in the unlikely renaissance of Sheffield crooner Tony Christie. More impressive (for his underground credentials, at least), he was part of early Warp bleep combo Sweet Exorcist, alongside Cabaret Voltaire's Richard H. Kirk. Testone, their contribution to the "Yorkshire Bleep and bass" phenomena, still sounds like the future some 24 years after the duo sat down to record it at the Cabs' Western Works studio.
Last year, Barratt made a comeback of sorts, producing his first house records in many years under a string of aliases, of which Crooked Man (a collaboration between himself, songwriter Mick Ward and a man only ever referred to as 'Dave the engineer') is undoubtedly the best known. Curiously, Barratt
doesn't sound like a man with a desperate desire to re-live his youth, or even make underground club hits. "I've been lucky enough to scratch a living from music without trying too hard for a long time now," he muses. "What I'll then do when the good will, or money, or manure, runs out, I'm not quite sure."
He readily admits that it was an accident that he fell back into making house music again. Following the demise of his chart-bothering Sheffield 'super-group', The All Seeing I (of "The Beat Goes On" and "The First Man In Space" fame) in 1999, he spent 13 years raising his kids in the country, only returning to Sheffield occasionally to take part in one-off collaborations, remixes and production jobs. 
"13 years probably seems like an eternity to most people under the age of 30, but to me it went by in the blink of an eye," he says. "In the 2000s I had half a hit with a track by Backyard Dog ["Baddest Ruffest"], which was written by an old mate of mine from Manchester called Aniff Akinola, who used to be in Chapter and Verse, and worked with [A Guy Called] Gerald on "Voodoo Ray". I also did some work with Richard Hawley and Roisin Murphy. Really, though, it was directionless fiddling."
It was after producing the long, lolloping chunk of deep disco bliss that was Murphy's Simulation single for Permanent Vacation that the idea of making some house music again began to take root. "I'd just finished doing Roisin's track and me and Dave the engineer were sat around with nothing to do," Barratt recalls. "I'll Be Loving You" was an old favourite Northern Soul track of mine. Rather than waste studio time, we put a version of that together. It felt good, so we just carried on." Listening back now, "I'll Be Loving You" – released on the flipside of the second Crooked Man 12" – sounds like the template for all later Crooked Man productions. Boasting a haunting, soulful vocal from Pete Simpson over powerful, bleep-era sub and, yes, bleep melodies, it's as far away from Northern Soul as it's possible to get. It's also bewitching, off-kilter, effortlessly soulful and decidedly epic. It sounds classic and contemporary at the same time –  a perfect example of raw, timeless, soulful house music.
This is some achievement given Barratt's ready admittance that he spent years ignoring house music; "The idea of making house music again, when I hadn't been paying attention for so long, seemed quite exciting," he enthuses. "When we made that first Crooked Man track I had no idea what had been going on in house music. All I knew was that I'd not been interested since the very early '90s. When everything went mainstream and the superstar DJ shit happened, it completely turned me off. When I first got into house records, there weren't many of us interested – we were the people that nobody wanted in the nightclubs, the odds, sods and mis-shapes. It was far more interesting. When it became 'The Thing', 'Club Music', it seemed to get really boring, very quickly."
 " It seems like house music has been turned into something bland and regimented. I can't stand all the rules and regulations."
Given the current obsession for mining house music's early years for inspiration, it seems fitting that one of Britain's true electronic music originals – even if he would strongly disagree with that summary of his back catalogue – is making some of the most interesting and exciting house music around right now. It also helps explain why the Crooked Man releases to date, particularly the sublime, almost tropical wonk-fest "Preset", don't really sound like anything else around. "As I've not been paying attention, maybe that's a good standpoint to have," Barratt wonders. "If you're not aware of any trends, you can't kowtow to them. You just do what you feel."
In Barratt's case, that means making songs. While few would categorize the long, epic, occasionally rumbling tracks that make up the Crooked Man discography as 'pop', that's exactly how Barratt describes them. Certainly, each track to date has come laden with lyrics that actually say something – angry ripostes against fat cats and politicians pepper the hypnotic, subterranean "Scum (Always Rises To The Top)" whilst "This Machine (Kills Me)" is a haunting riff on techno-phobia – and vocals dripping with fragile, heart-felt feeling. It's this unusual balance between raw, ragged machine music and human emotion that makes the Crooked Man material so appealing.
"I like songs. I like vocals. I like humanity," Barratt says. "I like the randomness and raggedness of humanity. It upsets me that so many songs that have vocals now are auto-tuned to fuck and tweaked to be 'perfect'. All that chopping up the vocals to make them rhythmic seemed post-modern 20 years ago, but now it's just boring. Voices can be raw just as much as the music. That said, putting a song with a slightly more interesting than average lyric on a house track seems to be a hard sell these days." Barratt returns to this point several times during the numerous conversations and email exchanges that make up this interview. He seems frustrated at the current obsession with instrumental house music, something he perceives as a by-product of "little boys" dominating the scene. By that he means male DJs, rather than punters in clubs. Oh, and the way that dance music culture has become increasingly commercialized – even the so-called 'underground' – over the last two decades.
"If you went to any parties in the 1980s or early 90s that played house music, you'd hear so many variants," he says. "You'd hear vocal tracks, dark tracks, acid tracks, rhythm tracks, tracks from America, the UK and Europe, but it would all be house music. It seems like house music has been turned into something bland and regimented. I can't stand all the rules and regulations."
Barratt grew up in an era when the only rules were those adhered to by club door staff, whose attitude towards the "odds and sods" that championed house music in the early days was usually dismissive. Before he stepped foot in a studio, Barratt was already earning a fearsome reputation as a DJ in the north of England thanks to a now legendary monthly party called Jive Turkey. Held at the City Hall Ballroom in Sheffield, the open-minded approach of its DJs – Parrot and Winston Hazel, later to join forces with local "sound scientist" Rob Gordon to produce the first release on Warp, Forgemasters' Track With No Name – made it a must-attend event for clubbers all over the North of England. It was a place where you were just as likely to hear jazz, reggae, rare groove, Northern Soul, disco and electro, as early acid house and techno.
Barrett fell out of love with DJing years ago – he readily admits that the thought of playing in modern clubs "fills me with dread" – but he never quite shook off his love affair with making music. It all started in 1987, when Richard H. Kirk invited him down to Western Works, Cabaret Voltaire's legendary studio. "Him and Mal (Stephen Mallinder, the other half of Cabaret Voltaire) were very welcoming and important, especially to non-musicians who were interested in making music," Barratt recalls. "They were great – really encouraging. After trying some things with Kirky, I got together with some friends of mine and made a track."
That track was "Hustle (To The Music)" by The Funky Worm, an underground club hit that eventually found its way into the charts in 1988 after being signed to Warner Brothers. "It was great that it was a half-arsed hit," Barratt says, "but that was a double-edged sword. By the time it became a hit, there was pressure to do a follow-up and we didn't have a clue. None of us knew why it had been a hit, or anything about making pop records. Even the record company didn't know. The follow-up records were bland shit. By the end of the process I was screaming to get away." During the time spent trying to create a follow-up to "Hustle (To The Music)", Barratt heard a record that would change his life. "When I heard "Voodoo Ray" I wanted to cry," he says. "It was just so good. That was what we wanted to do, but we couldn't get out of this deal, and Warners would never have allowed us to do anything that adventurous." Inspired, Barratt got back into the studio with Richard H. Kirk to make some raw, next-level house music for a new label set-up by his friends Rob Gordon, Steve Beckett and Rob Mitchell: Warp.
The track they made, "Testone", would become one of the most influential records of the period, as Bleep became Britain's first genuinely homegrown electronic music phenomena. "The whole 'Bleep' thing was really a reaction to "Voodoo Ray"," Barratt states. "It really influenced the way that sound took shape. It was like someone had captured the heartbeat of our scene and pressed it on plastic. Although it was a Mancunian song, I think it dropped far heavier on the East of the Pennines because our clubs still played to a funkier crowd – E'd-up white kids didn't chase the proper dancers out of the clubs, as happened in Manchester. "Bleep" is often misconstrued as a "Sheffield" thing, but it was big all over Yorkshire. I think with Sheffield's electronic history, there was a ready-made infrastructure that maybe Leeds, Bradford or Huddersfield lacked. It was probably more natural for a label like Warp to exist here, rather than in those towns."
As Warp became more interested in the potential of 'home listening' electronic music, so too Barratt's focus shifted. He continued to make occasional house records – Ladycop's brutal, basement-friendly 1996 cover of Cheryl Lynn's "To Be Real" being the greatest example – but drifted towards different sounds, culminating in the 'anything goes' madness of All Seeing I. It is house, though, for which Barratt will be celebrated in years to come (for the record, he still thinks of "Bleep" records like Testone as house, rather than techno), and with which he continues to impress 25 years after making his first 4/4 hit.
For all his talk of being too old, or of not particularly liking modern house music, he seems to have enjoyed returning to the world of metronomic club music. Aside from the three Crooked Man 12" singles that have appeared over the last 12 months, there's also the small matter of the recent Shangri-Lies record on his Crooked House label – a decidedly angular foray into dirty analogue house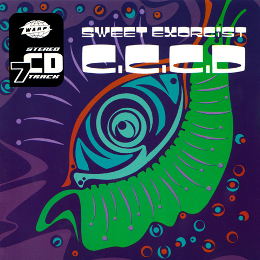 territory – and the high-energy campness of Knights Of The Hunted's "X The Beat", which got a release on Luke Solomon's Classic imprint. Both projects see Barratt hooking up with another old Sheffield head, former Chakk and Moloko man Mark Brydon. "It was great working with Mark again," Barratt says. "There's definitely life in a few old gits yet."
It is, though, the Crooked Man project on which Barratt is focusing. On the back of their first two singles, and an introduction from Sheffield's youngest dance music superstar, Toddla T, they've been
signed to Ninja Tune. An album is due sometime early in 2014. "We're playing around with the idea of making it like a dub version of the singles, and some other songs we've done," Barratt reveals. "Sort of like those albums of dancefloor dubs you got in the 1980s – Imagination's Nightdubbing, The Human League's Love and Dancing and Gwen Guthrie's Padlock mini album. To me, those productions – and the stuff by Nick Martinelli and Paul Simpson – that's what real dubs are. They'd use bits of the vocal, and all these different production techniques. It drives me mad when house DJs these days go on about 'dubs'. They're not dubs, they're instrumentals!"
Whether the Crooked Man album takes this kind of form remains to be seen, but Barratt is typically downbeat about its chances of success. "It'll probably sell about three copies," he says, matter-of-factly. "We're making music that by its nature is quite conservative, in that they're songs, with people singing over house tracks. Yet because there are so few vocal tracks about, or at least they've gone out of fashion, it seems different to some people. That's just a reflection of how conservative some DJs are, because they refuse to play, or don't like playing, proper songs."
He sighs again, sounding a little more like a man out of touch with what's going on around him. Yet the music he's making is thoroughly contemporary, timeless even. It's heavy, bassy, wonky and, crucially, unusual. He might be out of step with current trends, but his instincts remain as sharp as ever. As for the future, Barratt is clear on what we can expect from Crooked Man. "More misery and confusion," he says. "And probably some long, weird tracks with people singing on them."
Interview by Matt Anniss