Fred P steps up to The Corner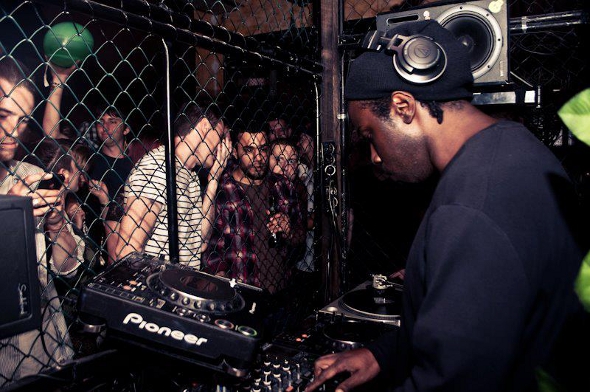 Fred P will provide the next release on Anthony Parasole's label The Corner.
Founded last year, The Corner represented New York-based DJ Anthony Parasole's first solo label venture following his experience running the Deconstruct imprint with Levon Vincent. Not content with sticking to one style the label's three releases thus far have covered deep house from DJ Qu, hip-hop from Nor'Easter, and techno from Parasole himself, Phil Moffa and a recent industrial turn from Shawn O'Sullivan.
The label's next release will continue their exploration of the deeper end of the East Coast underground with an EP from the widely respected Fred P. Otherwise known as Fred Peterkin, the New York based producer has been developing his intricate brand of deep house as both Fred P and Black Jazz Consortium across releases for labels such as Underground Quality, Mule Musiq, Strength Music and his own Soul People Music imprint since 2008. News of a release on The Corner follows a contribution to Steffi's Panorama Bar mix as well as Codes And Metaphors, a third album as Black Jazz Consortium.
Entitled BQE, the forthcoming four track EP will see Peterkin moving through a range of styles; surprisingly, opening track "Splitting Particles" is robust, hi-resolution techno of the Ostgut Ton variety, though the improvised keys of "Tube Compression", hypnotic backdrop of "Storm Clouds" and mid-tempo bounce of "State Of No State" all see him covering more familiar house territory.
No firm release date has been announced, but BQE will be released on 12″ vinyl only.
Tracklisting:
A1. Splitting Particles
A2. Tube Compression
B1. Storm Clouds
B2. State Of No State