Thug go from Perugia to NYC on new 12″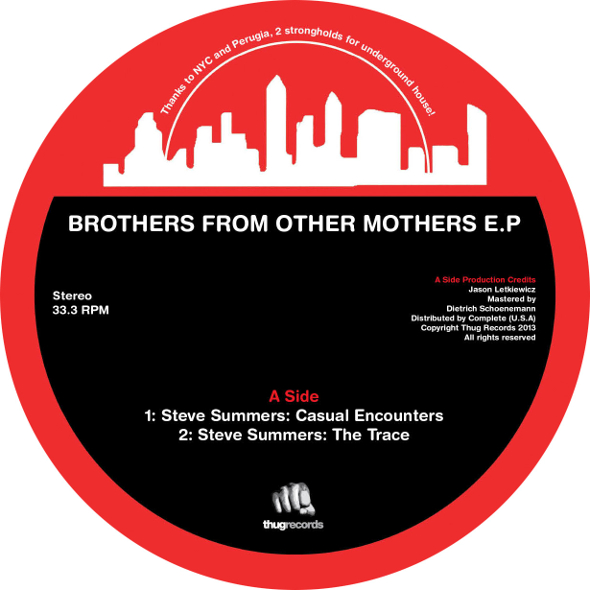 Steve Summers and Italian producer Simoncino share a side each on the new Thug Records 12".
Simoncino and Thug have developed a strong working relationship since the Italian released The Dream Of Amnesia, his debut album with the Australian label last year, racking up split releases with Tevo Howard and '90s revivalist Mark Rogan, and most recently got remixed in a Sex Tags Mania style on the DJ Sotofett Presents Diggi-Dubbi-Tripp-Mixes Featuring Tapes (In Session) remix EP.
Now being paired with LIES regular Steve Summers, the forthcoming Brothers From Other Mothers 12" represents the latest transmission in a prolific year thus far for both producers who share close ties thanks to the latter's recent 10" release for the former's Hot Mix label. Summers calls shotgun and lets loose on his machines in typical fashion with lead track "Casual Encounters", while thrumming and low-end shuffling rhythmics take over the rest of the Chicago-inspired EP.