Holden gets a 'psychedelic-synth-garage' rework from Daphni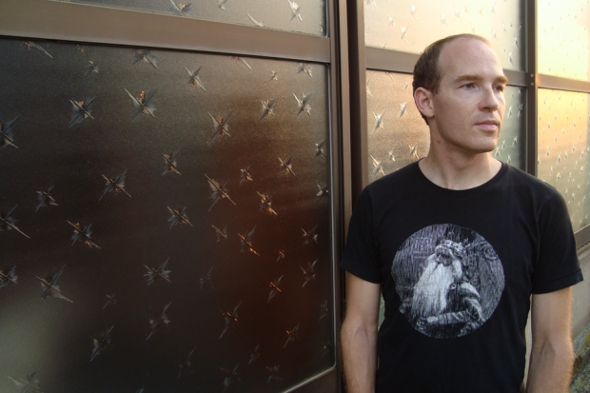 Preview Daphni's vocal rework of James Holden's forthcoming 10″ cut "Renata" here.
The Daphni remix of "Renata" recently surfaced online following last week's unveiling of Holden's original, and is executed in typically unpredictable fashion by Caribou frontman Dan Snaith. The melancholic and euphoric fervour of Holden's consuming original is calmed somewhat by a vocal choral of breathy R&B re-pitches and scissor-cut salvos lifted out of early UK Garage, an era Snaith has looked to for inspiration before – see his chaotic Manitoba remix of Seelenluft's "Manila".
In amongst this are tinges of early noughties French electro, whilst Daphni's synth work walks hand-in-hand with James Holden's own original production patterns; the remix then takes a left turn after an apparent end, breaking down into a bonus beats encore. In any other person's hands it might sound like a cluttered mess, but Snaith pulls it off with aplomb.