Giegling to release new album from Dwig
The third album for Weimar-based label Giegling will come from the collective's homespun artist Dwig.
Dwig – short for Die Wiese Im Garten or The Meadow in the Garden – has remained a notable presence on the Giegling roster; he was responsible for the label's second ever release, Fettwanzenblues and has contributed two further 12″s to the Giegling cause, as well as featuring on Futur II, the label's various artists compilation late last year. Dwig's music is a charming blend of kooky sampling and sound design that combines bent and out of shape strings with sombre piano dissonance, statically charged minimalisms and acoustically sculpted instrumentals.
His forthcoming album, entitled Forget The Pink Elephant, will look to continue this approach, and further strengthens Dwig's relationship with Giegling, on which all his output to date has surfaced; the eleven track set also marks the third artist album to surface on the Weimar based label following the two albums from Session Victim's Matthias Reiling released in 2010 and 2011. 
In Giegling's short history, the label has earned a reputation for amalgamating elements of dub techno with micro house to create a signature sound the label can call its own, with acts like the Prince Of Denmark and Vril becoming Giegling's most notable acts after releases for the label's techno offshoot Staub.
Giegling will release Forget The Pink Elephant by Dwig as a double LP in mid May.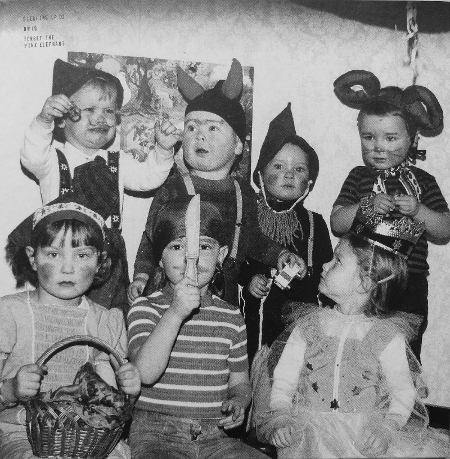 Tracklisting:
A1. Endtitle
A2. Flying Duck
A3. Your Smile
B1. Linus Lambency
B2. Superunke
B3. Yeah Really
C1. Der Apfel und das Ei
C2. Met You in the Park
C2. Zu Hause Unterwegs
D1. Forget the Pink Elephant
D2. Old Times Good Times