Bass Invaders: The Next Wave of Electro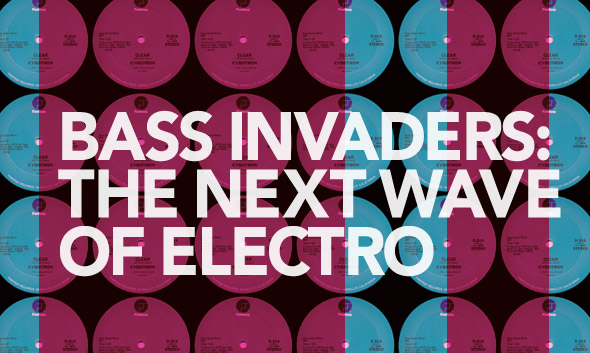 Richard Brophy speaks with Dave Clarke, Boris Bunnik, The Exaltics, Clatterbox and numerous other artists involved in the enduring artform of electro. 
This year marks the thirtieth anniversary of the release of Cybotron's Clear. With its dramatic synth sweeps and gurgling bassline, its nasal robo-vocals and oblique lyrics – "Clear this chance for you to find… tomorrow is a brand new day" – it synthesised precise European synth pop with raw US funk, sounding different to anything else in the process. These days it still feels fresh, different and daring. There had been earlier fusions of Euro synth pop and Detroit funk, most notably A Numbers of Names' "Sharevari" and Cybotron's own "Alleys of Your Mind", but Clear was the record that explored this fusion most articulately. As the late author Dan Sicko observed in Techno Rebels: "Clear proved that electronic music could have soul. In other words, Atkins and Davis drew a new line in the definition of electronic music styles, representing a milestone in the fusion of electronic experimentation with funky dance music".
While Clear provided immediate success for Juan Atkins and Rick Davis in the shape of an estimated 50,000 units sold, Davis soon afterwards departed Cybotron to make rock-oriented music. Meanwhile, Atkins went on to release stone cold classics as Model 500 and Infiniti. But the release of Clear was not an isolated incident: in the immediate term, it lead to a surge in Detroit electro acts like Aux 88, Underground Resistance – responsible for two of this writer's favourite electro tracks, "Electronic Warfare" and "Final Frontier" – the mighty Drexciya (later Dopplerffekt and a whole host of other aliases and pseudonyms), Adult, Ectomorph and later the faster, more raucous ghetto-tech/booty variant as practised by DJ Assault and DJ Godfather.
In the longer term, the legacy of Clear could be heard at the tail end of the 90s and start of the 00s, when a wave of European electro artists emerged, unusually divided by geography. In the UK, the manifestation of the sound was austere and metallic, with artists like Andrea Parker, Radioactive Man, Scape One, Silicon Scally, Bass Junkie and Dexorcist, labels like Touchin', Control Tower and SCSI AV, and outliers like Ireland's Decal and the NY label Satamile offering an often brutalist, high-paced take on Detroit electro. Concurrently in Holland, the dedication of I-F and Guy Tavares' Bunker label paid off as a new mutant emerged on Holland's West Coast. An amalgamation of Detroit electro mixed with the high-energy groove of 80s Italo and the grimier end of Chicago jack, this aesthetic was embodied by artists like Legowelt, Alden Tyrell and Orgue Electronique as well as labels like Crème, Viewlexx and Clone, but expressed most articulately by I-F's timeless Mixed Up in the Hague mix CDs. In between these two camps there were stone cold classics like Lost Trax' Lost Trax release on SCSI AV.
As Clear celebrates its thirtieth birthday this year, its creative aftershock is still being felt as new artists continue to explore the form. It would be simplistic to attribute a new electro wave to music's cyclical nature and inaccurate to tie it to a specific DJ, club or location: in the case of the previous wave, location did seem to play a role. This time, it seems unimportant, with the main artists loosely grouped in Europe, including Ireland and the UK. There appears to be no dominant club where the music is tested and the only well-known DJs who spin it are Detroit's Stringray and Dave Clarke. Like I-F's state of the nation mixes for the West Coast of Holland with the Mixed Up in the Hague series, Clarke's White Noise radio show and commercial mix CDs have been the main platforms to promote underground electro. The UK DJ's last mix – for Fabric in 2011 – showcased artists like Ekzakt, Clatterbox, Sync 24 and Dez Williams alongside bigger names like Kenny Larkin and Marc Romboy. Is he tempted to release a follow-up mix to his benchmark, underground-only Electro Boogie mixes?
"I would love to, I came up with the whole idea of Electro Boogie as a series for !K7, but it got hijacked from me and then it lost its momentum very quickly – you live and learn," he answers cryptically.
Despite the fact that it does not feature in tastemaker charts and is probably of no interest to those in search of a quick Soundcloud fix, there is no doubt that the past few years have seen a wave of great Detroit electro-inspired records from upcoming artists like Versalife, The Exaltics, VC-118a, DeFekt and DJedjotronic, UK veterans like Clatterbox, as well as predictably high-quality material from US mainstays like E.R.P. and Gosub. It appears that Cybotron's 30-year-old vision still proves inspirational – so why is there still an interest in electro? "Electro really sparked my musical obsession; it sounded like it came from another planet but had George Clinton on the spaceship. It was just so metronomic yet funky, big squelchy basslines, spaceship percussion. This music just carries a lot of character and that is why it still has a following," says Clarke.
For Kurt Baggaley, who works primarily as Scape One, electro has endured because it has managed the difficult feat of influencing other sounds without losing its own identity. "Electro visits other genres and trans-mutates with it. Electro pop was part of synth pop and new wave culture in the late 70s and early 80s. Electro-funk was part of early hip hop and so on. What happened after that was the emergence of mainstream dance culture and it was harder for the electro sound to be identified amongst all the new forms so it kind of broke away to become its own thing. That's why people hold onto a certain sound. Electro is different to different people and it changes over time," he says. The dilemma for electro is that it isn't an immediate sound. It lacks the linear repetition of house and techno, the high-octane thrills of drum and bass or the drops and builds of dubstep, even though its influence is pervasive in many of these forms – more about this anon. In short, it requires patience and attention to immerse oneself in a DJedjotronic or Versalife release, characteristics that are in short supply for those weaned on instantaneousness.
"I consider what was called electro back at the end of the 80s and the beginning of the 00s as blueprints for electronic music and further development and inspiration for musical genres," says Boris Bunnik, who works as Versalife. "Here in Holland it has always been a strong subculture, around the Hague and the Rotterdam area. Intergalactic FM is an example of that but also a shop like Clone and the related labels that always did what they believed in. They are part of my musical education," he adds. "It's not a genre that's easily digestible, especially the more obscure electro that requires a certain learning curve. It took me some time to appreciate the psychedelic stuff from Detroit and the more minimalist, morbid/pessimistic electro from the Netherlands by Pametex and I-F," he admits, adding that "it's not music you listen to when you are having a romantic dinner with your girlfriend in the candlelight".
"Electro really sparked my musical obsession; it sounded like it came from another planet but had George Clinton on the spaceship. It was just so metronomic yet funky, big squelchy basslines, spaceship percussion."
The fact that electro is an acquired taste could explain why it has remained in the shadows and endured, rather than fading away under the hype microscope. For David Kempston, who works as Clatterbox, electro's outsider status is due to the fact that those involved tend to take it very seriously. "One of the key strengths of electro is that it's a very pure type of music. Generally it's an unpretentious musical genre and people tend to put a lot of emotion into their work. It can also be a 'hard edged' type of music that has real presence and can be difficult to ignore," he says.
So why is there so much high-quality electro being released? After all, this is a sound without a scene, undocumented by media and not susceptible to marketing, and it's hardly like the artists involved have been hyped on the back of a 'big' record. "I don't think electro has ever gone away, it's just had a low profile and doesn't ride on the coat tails of more fashionable genres. It's always been there, you just have to dig deep," says Kempston. "There has been a small group of labels and individuals doing this for a long time (in my case 20 years), and now many of these entities are gravitating towards each other and a scene has developed. This has been happening in the last 10 years or so." Kempston explains. "If I had to pick one individual who has been instrumental in building awareness about electro, it would have to be Dave Clarke and his White Noise show. His support and passion for the music is reminiscent of the late, great, John Peel – who for me was a huge influence in my musical tastes – and it was a true honour to have had my music played on his show."
The Exaltics (aka German producer Robert Witschakowski), who releases his third solo album Das Heise Experiment in June on Abstract Forms, thinks one of the reasons why there has been a proliferation of great new releases is because of the form's timelessness. "Electro is timeless music and for that reason it will never die. Every new artist gives its own personality to it and combines it with
the classic sound, so every time something new is born and the development still will go on," he believes. Matt Flanagan, who works as DeFekT and ESS, believes that electro was "lost for a while with a lot of stuff that was very average sounding", but believes that there is "still an interest as the style is very open. Electro can be four to the floor, broken beats or abstract or anything in between really".
So has the underground changed radically since the late 80s or is it stuck in the past? In 2013, it's still possible to purchase records full of foreboding robot voices talking about 'the future', eerie synth lines and clunky 808s. These nuances sounded ahead of their time back in the 80s, but recycled three decades later, it's not hard to feel that the future is starting to sound dated. "A certain electro sound is now past music and I'm sure I'm guilty of that many times. I do believe the cliché electro record will always be around for the core fans. It's collectable, especially on vinyl. There may also be a new generation discovering electro for the first time and they will be checking the history. I guess it's all a bit fun as long as people are aware that electro music is so much more than that. The funny thing is you can never predict the future, especially with music," says Baggaley.
Yet for every retro knock-off there are artists like Clatterbox, The Exaltics and VC-118a, who challenge the conventional approach. "Some artists took it into a more cinematic conceptual direction. There is some good music coming out by artists like VC-188a, 214, Morphology and Jeremiah R," observes Bunnik, but many of those involved believe that it the dropping of purist defences has injected life back into electro. "For me the interesting stuff always happens at the fringes of a genre, outside of its comfort zone. Take the industrial funk of Clatterbox production or DJ Stingray's breakneck speeds – I'm always looking for an unusual take with TRUST," says DJ Glow.
"Some of the established producers are starting to be a bit more experimental now, it's the only way for an artist to evolve," agrees Baggaley. True to his words, he is making soft-focus electronics as Tau Sagitarii and has flirted with house and techno as Scape One. "Sometimes you have to explore other avenues so as to bring something new back the scene, make it more interesting. No one likes to repeat themselves or emulate what they have done before as it's easy to become typecast as an artist. It's more important to show people what else you can do." This sentiment is audible on The Exaltics' work, where Detroit electro, acid and movie soundtracks meet in a glorious amalgamation on releases like Muted World on TRUST or his work for Crème Organization. "I love electro music but I have other stuff that influences me: I like all the old acid stuff, from Phuture to early Bunker and electronica, techno, industrial, punk, and I'm a sucker for soundtracks. My roots will always to be heard. To give people that special feel when they hear your music, that's my goal every time," says Witschakowski.
Flanagan cites Boddika, Versalife and Maelstrom as contemporary producers who are pushing the envelope, while he outlines his own creative goal for the DeFekT releases. "The idea is to bridge the gap between loopy techno sequences and electro beats. I like techno new and old and was DJing techno since I was very young, so this has a huge influence on me. When I was in college I learned about early electronic music experiments like musique concrète. When I heard these early tape experiments I was amazed and still am. Delia Derbyshire's Love without Sound is a good example of amazing early electro/techno music and it goes back way further. There is no excuse for anybody not making interesting sounds in 2013!"
DJ Glow, who has been running the Trust label for the past 20 years, believes that rather than electro taking on outside influences, its purity of sound has been assimilated by artists from other sounds, with the result that it has "returned as a big influence for a lot of artists, especially in the UK – Boddika, Trevino, Om Unit, dBridge, the whole Autonomic sound. There are very talented artists picking up influences from electro and taking them somewhere new. Even artists from a pretty different sound culture like Alva Noto and Olaf Bender are just now releasing electro – the Diamond Version EPs on Mute. So there's definitely a renewed interest in electro, even if it seems like it's more from other producers than the club-going mainstream at the moment," he says.
Out on the fringes though, there are artists following the lead of Clatterbox and Versalife and rewiring the original electro blueprint into something weird and wonderful. Last year, Samuel Van Dijk aka VC-118a put out the brooding International Airlines album for Irish label Lunar Disko and the Information
System EP on TRUST, which invoked the spirit of Polygon Window's Sine Waves in a brittle, rhythmic framework. Bunnik has also steered his Versalife project through the reflective Detroit sounds of the
Night Time Activities series into darker, more abstract territories for his Rate of Change EP on Frustrated Funk and his debut album, Vantage Point, on Clone. Why did Bunnik shift away from the classic Detroit sounds he had previously championed?
"This was a natural process – the record is pure self-reflection. The presence of frustration and cynicism is strong on the album. It's a reflection of my imagination. I also used some new tools on the last releases that were very influential on the overall sound. That's the way for me to keep it interesting. If the new singles would have the same vibe over and over it would become a boring cycle," he explains. "The total vibe of Vantage Point is part of a sound research period. It's more claustrophobic and morbid than the Night Time Activities series. For me the album is a cinematic
experience and every track is a chain in that journey. It's a different approach than an EP. I wanted it to sound a bit more coherent than the Night Time Activities series that was partly a dedication to the genre in general. "
But there is more at play here than it seems; like Drexciya, Bunnik used the 'lock myself in' approach, disconnecting himself from the outside world during the recording process, even though as he admits, there will always be "subconscious influences present in the music". "It's hard to declare what really sucked me in but it must be a certain dystopian/utopian or indeterminate vibe," he says about the electro form. "I like the otherworldly audiovisual atmospheres electro can trigger. I like the pureness of it, the structure offers more room for musical arrangements and melodic timbre layering, if you compare it to techno which has a more repetitive character." Another artist proffering an otherworldly vision for electro is DJ Overdose (aka Jeroen Warmenhoven), whose new album, Bizarro World, is an eerie soundtrack take on the form. Nocturnal and full of suspense, it would be the ideal soundtrack if a rebooted version of Blade Runner were to be shot in The Hague.
But of all the contemporary electro artists, it is Clatterbox who is pushing the boundaries the farthest. Records like the late 2011 Desolate Void release for Dutch label Frustrated Funk or last year's Semi-Automatic for TRUST are outrageously daring, their metallic timbres, droning soundscapes and pummelling layers of bass sounding like the lost connection between Regis and Silicon Scally. Ironically though, Kempston says that it's technology rather than musical influences that have made the difference. "The big change for me has been the switch from a hardware only setup to a primarily computer based setup. There are things you can do with plug-ins that you could only dream about in the early 90s, so for me sound design is an extremely important part of my music. The sky is the limit now as far as sound creation is concerned," says Kempston.
Dave Clarke agrees. "The blueprint has fused together Juan Atkins, Newcleus, Doppler and Drexciya into a respectful yet mature genre, but the progression has come from production technology," he feels. Yet despite these advances, electro's heritage continues to loom large. Over the past year, Clone has re-released large tracts of Drexciya's back catalogue on the Journey Of The Deep Sea Dweller series. Previously available only on the original pressings, which fetched exorbitant prices online, the series shines a light on the remarkable work that Stinson and Donald created. Does interest in these reissues another sign that electro can't escape its past?
"Not particularly… Drexciya has simply been of the most amazing and unique projects in electronic music. It is a real tragedy that James Stinson died as young as he did. I would have actually expected to read more about him 10 years after his death," says DJ Glow, while Kempston adds: "Any music by Drexciya will generate interest in the genre as it is the pinnacle of the art form… be that represses or older out of print releases. I count James Stinson and Gerald Donald's work as a major influence as they capture the true essence of what electro is about."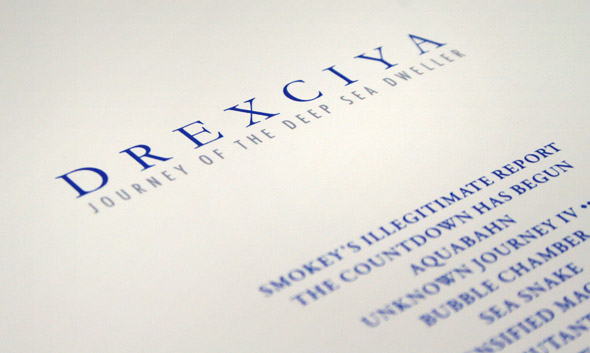 While the Deep Sea Dweller series sheds light on an essential part of electro's heritage, its modern day impact can be felt in less obvious places. Matt Flanagan believes that one of the main reasons why there is interest again in electro is because it helps to inform music that has a wider appeal. "It's because of people like Boddika and Addison Groove. Boddika made a sound that is a cross of loads of vibes, with Drexciya deepness in there for good measure. He opened up the scene again; now people are not afraid to put electro in with techno or house sets and that's the way it should be, as they're all so close anyway," he observes.
The same point could be made about Clear itself – that it is an amalgamation of sounds from diverse backgrounds – but it is also true that a balance needs to be struck. When the last wave occurred in the early 00s, one of the less positive developments was the manner in which cheesy house co-opted the term 'electro'. This happened to such an extent that for many, 'electro' is now synonymous with grinding basslines and Toolroom Knights than Frustrated Funk.
"Electro isn't really a style of music, it's a way of making music," believes Kurt Baggaley. "Anyone can put the word electro in front of something else to describe their genre if they want to. Electronic artists have been doing that for around 40 years. It's when they abbreviate it down to just electro that everyone gets confused. As long as people know that electro house isn't quite the same as electro bass or Italo disco isn't quite the same as Detroit techno but all these genres can influence each other and cross spawn. It's only music and as long as everyone is having fun, it really doesn't matter. There are far more important things in life to worry about. No generation can claim electro as theirs – it will change and it will sound completely different in the future, that's the evolution of music, that's the true spirit of electro."
Bunnik is equally unfazed and makes the point that the commercialisation of an underground music form is inevitable "There are always people that put a catchy sauce on top of something that doesn't sound digestible enough for mass consumption and voila, there's McDonalds, H&M, Starbucks. It's a metaphor for today's culture and it is the same with all art forms," he believes. Dave Clarke's response is more acerbic. "All music gets hijacked by those that care about money – so why should electro be any different? Those with a lack of imagination will always pillage the good reputation of a genre for their own ends," he adds. "The same is happening again with techno, a lot of artists claim to be playing techno but it is either deep house or slightly beefed up minimal. There are always going to be mis-representers."
Despite this, there is a feeling among the producers this writer spoke to that electro is in healthy state and that even the attention from commercial interests would do little to affect the level of great music coming from new and established artists. Conscious of the music's past, but passionate for remaining inventive, Kempston feels that "the influence of Detroit techno and electro is still a force to be reckoned with", while Matt Flanagan points out that "thanks to early tracks like 'Clear' we are all here doing this, so no matter what any of us try do in electro or techno we all owe something to these Detroit heads."
Let's leave the last word about the legacy of Clear to Kurt Baggaley. "It stood out as an original record. It wasn't part of the New York hip hop movement, and the term 'techno' hadn't been used to describe the Detroit sound at that stage. Yes it had Kraftwerk's influence, but it also had a new kind of soul that had not been heard until then. It was deep, ghostly, dark, and futuristic, and it still sounds fresh today. It's a tall order, but nothing today compares to it. Clear is history, it's on the museum wall for all of us to see and admire, we can emulate it all we like but we can never be it. To come anywhere close we would have to sound a million times different, but then we probably wouldn't call it electro for being so original."
And therein lies the challenge for the next three decades.
Richard Brophy