Truss, AnD, Ascion and Sunil Sharpe line up on Inner Surface Music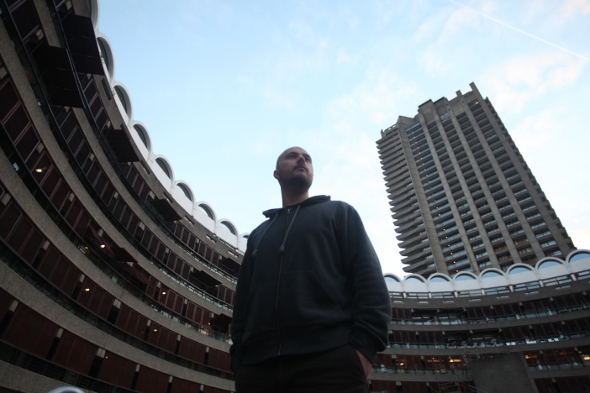 Three key UK techno producers and one Italian will appear on Inner Surface Music's star-studded fifth release.
Run by Tom Dicicco and Mancunian pair AnD, Inner Surface Music has maintained a steady rate of output since it was established in 2011, and the forthcoming split EP represents their first release of the year. Raw and uncompromising techno is the order of the day, with AnD lining up alongside Truss (pictured above), Sunil Sharpe and Italian producer Ascion; the latter's appearance on this release comes after AnD contributed to the Features series run by Repitch Recordings, the label Ascion runs with Shapednoise and D.Carbone. It will also be the first taste of Tom Russell's music as Truss this year, after a prolific twelve months which saw his well-received MPIA3 alias take flight with output on Avian and R&S Records.
The inclusion of Earwiggle Records boss Sunil Sharpe sees the Dublin-based techno veteran step further into the limelight following releases through Black Sun Records and the Works The Long Night label run by Blawan and Pariah. A notable absentee on the release is label co-founder Tom Dicicco who was responsible for Inner Surface Music's third EP Exit; as previously reported, the Nottingham based producer will be busy next month focusing on launching his new label Run Out Run, with the four-track Under The Aquadrome Pt.1 EP.
Inner Surface Music will release Inner Surface Music 005 in May.
Tracklisting:
A1. Truss – Buckholt
A2. AnD – Not A Sheep
B1. Ascion – Narrow Alley
B2. Sunil Sharpe – Sacred Granid