Peverelist and Hodge team up on Bells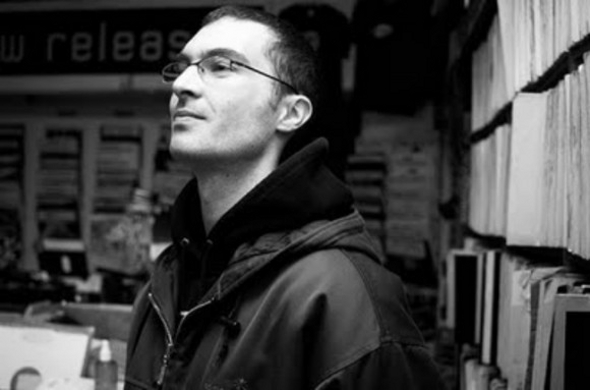 Peverelist will return to his Punch Drunk label with a collaboration from fellow Bristol producer Hodge.
Its been three years since Bristol-based Tom Ford – best known as Peverelist – released anything on his own Punch Drunk label; of late his productions have come out primarily on the Livity Sound imprint he runs with Kowton and Asusu, or on Hessle Audio. Now details of his return to Punch Drunk have emerged; using the truncated Pev name – which since his last Livity Sound 12″ seems to be his preferred moniker – Ford will deliver two tracks in collaboration with fellow Bristolian Jacob Martin, best known for his solo productions as Hodge, and his work as one half of Idle Hands house duo Outboxx.
Entitled Bells, the forthcoming 12″ – which can be previewed below – sees two takes on the same track; given both Martin's house credentials and Ford's dubstep past and recent forays into slower rhythmic terrain it's no surprise that both tracks are steady, mid-tempo house imbued with Bristol's bass-weight heritage. "Bells (System Mix)" employs syncopated kicks and dub chords over its tunneling bass, while "Bells (Dream Sequence)" is a more linear Chicago-inspired house cut with distant chimes and abstract synth textures, sounding not unlike some of the dreamier fare released on MOS Recordings.
Bells is by no means the first time Ford has collaborated with others; aside from his Livity Sound live show, and recent Hessle Audio single with Kowton, his illustrious career has also seen him work with Appleblim and Hyetal.
Punch Drunk will release Bells by Pev & Hodge on 12″ and digital on May 13.
Tracklisting:
A. Bells (System Mix)
B. Bells (Dream Sequence)